Seasons Greetings! - The Harp Connection will be closed for the Holidays from Thursday, December 24th through Sunday, January 3rd, re-opening on Monday, January 4th.
Pool, Ray, Carols from Around the World Volume 2
A collection from harpist Ray Pool of ten Christmas carols from five nationalities: Austria, Czechoslovakia, England, Ireland and Poland.
The arrangements are playable on pedal or lever harp without exception. Any harmonic adjustments are indicated for both types of harp. Pedal or lever movements are clearly indicated.
A set of lead sheets is included at the end of the collection. These are marked with rehearsal letter indications, repeat signs for multiple verses, interludes and modulations.
25 pages
Click here to see Ray Pool performing a medley of "The Huron Carol," "Tu Scendi Dalle Stelle," "The Sleep of the Infant Jesus," "March of the Three Kings," and "The Icy December.

Contents
The Huron Carol (Canada)
Good Christian Men, Rejoice (Germany)
O Christmas Tree (Germany)
Tu Scendi Dalle Stelle (Italy)
The Sleep of the Infant Jesus (France)
Bring a Torch, Jeanette Isabelle (France)
March of the Three Kings (France)
Pat-a-pan (France)
Fum, Fum, Fum (Spain)
The Icy December (Spain)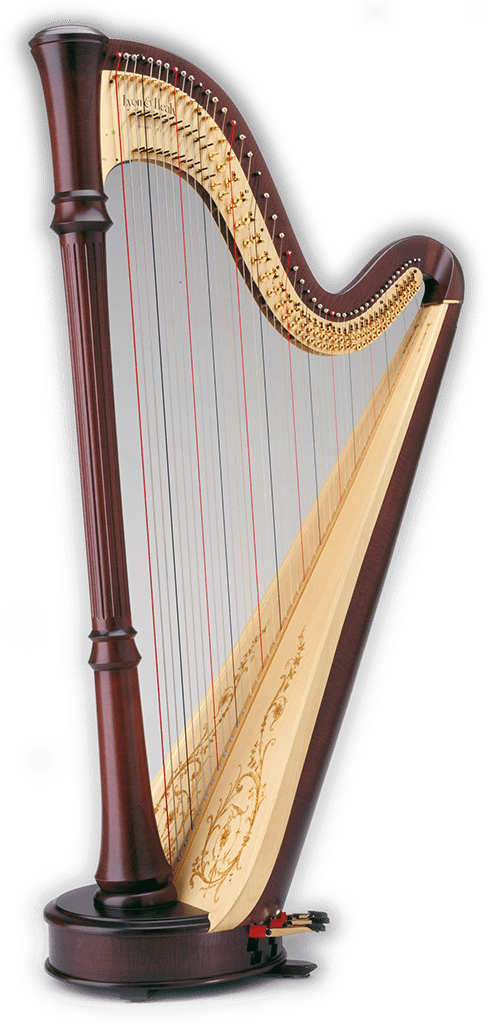 Adding To Cart...
Click or Tap to Close