Harp Event News
Here is a list of of harp events, worldwide.
E-mail your submissions to [email protected].
---
Performances, Recitals & Festivals
Workshops, Masterclasses & Harp Camps
Spanish Peaks Piping & Harp Retreats - Celebrate the Season
A mini-workshop and tune session to celebrate Christmas
Saturday, December 19, 2020 via Zoom

We welcome you to join us for an evening of merriment including a mini harp and smallpipe workshop, happy hour (with homemade cookies for the first 20 registrants!), and a holiday tune session. Pipers Tim Cummings and Rosalind Buda (joined by Jerry O'Sullivan) along with harper Kelly Brzozowski, will lead a tune review workshop before everyone joins in for a full session of carols, Christmas tunes, and music of the season. Tunes will be provided in advance via Dropbox (PDF and audio recordings), with plenty of time to learn ahead. The workshop and session will be held via Zoom with a link sent out the day of the event. For added cheer, the dropbox folder will also include favorite traditional recipes from Scotland, Ireland, Wales, and more provided by our instructors.
Uilleann pipers! Stay tuned for news concerning a workshop for uilleann pipers. Contact Dirk Mewes ([email protected])
As an added benefit, Rosalind Buda and Kelly Brzozowski will offer short lessons at a discounted rate for anyone who would like help with the tunes. Please contact the instructors individually for rates and availability.
Schedule for Saturday, December 19:
· 3-4 PM (MST): Tim Cummings and Rosalind Buda (Scottish smallpipes) and Kelly Brzozowski (harp) lead a review of tunes ahead of the session
· 4-5 PM (MST): Open Happy Hour. BYOB, preheat the oven, and share favorite recipes for holiday goodies. Kelly and Rosalind can help you with your baking questions! See below for a cookie delivery option.
· 5-7 PM (MST): The instructors will take turns playing through the selected tunes and sharing background information on the chosen carols.. All instruments welcome.
Join in and have fun! Merry Christmas!
Registration and Payment:
· Register by writing to [email protected]
· The Dropbox and Zoom links will be sent to the email you provide.
· We suggest a $10-$20 (US) donation per registrant to support our instructors. We're also aware not everyone can comfortably afford to pay this amount, this year in particular. Please know all are welcome to join us regardless of financial circumstances!
· Payment can be made to: paypal.me/SpanishPeaksPiping
Special music and offerings available from our instructors:
· In The Bleak Midwinter, a Christmas harp CD from Kelly Brzozowski
· On This Day Earth Shall Ring, a printed collection of carols from Tim Cummings
Homemade Cookies!
If you would like some homemade goodies, Rosalind will gladly mail the first 20 domestic (US) registrants a few of her world-famous homemade Christmas cookies to enjoy during our happy hour. Email her for details at [email protected] A small donation to Rosalind to cover shipping/supplies is encouraged but not required. You're also encouraged to bring along some of your favorite Christmas snacks for our Happy Hour.
This event is sponsored by the Spanish Peaks Harp Retreat, the Spanish Peaks Piping Retreat, Spanish Peaks International Celtic Music Festival, and the respective artists/instructors.
---
Somerset Folk Harp Festival - Virtual
The Somerset Folk Harp Festival is an amazing 4-day conference celebrating the diversity of music, talent and experience of the folk harp world. Whether you want to focus on one style or type of music, solidify some specific skills, or try out something new, the breadth of this year's workshop offerings is sure to expand your musical horizon.
The festival has moved Online during this pandemic so we'll have a variety of video workshops plus "live" classes. Daily concerts will inspire you.
Only 2 ticket-levels: All-Access and Limited-Time.
See details for registration options: www.somersetharpfest.com/registration.html
---
Competitions & Contests
---
*Returns: We want you to be completely satisfied with your instrument, no questions asked. The Harp Connection offers a 30-day return policy on lever harps and lap harps purchased from our store (except special orders). To be eligible for return, the harp must be in the same condition as when we shipped it to you and it must be returned with all accessories such as tuning keys and books. In the event of a return, you will be responsible for return freight to our Rowley, Massachusetts location. Custom-ordered harps may not be returnable, depending on the requirements of the factory; call us with specific questions about special order returns. Pedal harps can only be returned upon approval of the manufacturer and a 20% return fee will typically apply. We update our web site daily, however all harps are subject to prior sale.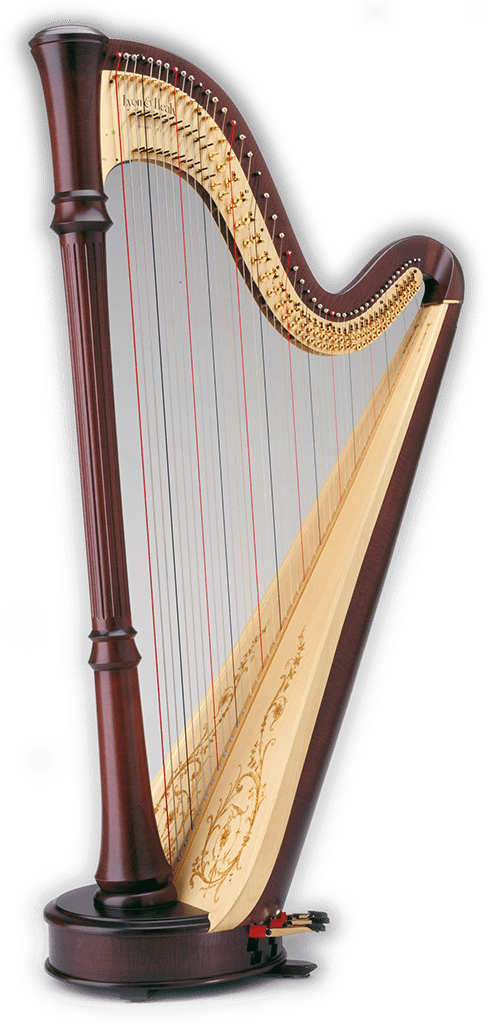 Adding To Cart...
Click or Tap to Close