Harp Event News
Here is a list of of harp events, worldwide.
E-mail your submissions to [email protected].
---
Performances, Recitals & Festivals
St. Andrew's Day Scottish Concert
Novemer 30th, 2019
Sain Andrew's Day Scottish Concert
2:00-4:00pm
First Parish Federated Church
150 Main Street, South Berwick ME 03908
The three musical acts are composed of young people who have all benefitted from scholarships for the study of Scottish culture and music. They come from three states: namely, Ursa from Maine; and Dominique from New Hampshire; www.dominiquedodge.com while Elizabeth and Ben are from Massachusetts. www.elizabethandbenanderson.com/ They are talented performers and excel at their craft.
The church is beautifully situated on the south end of downtown South Berwick at 150 Main Street. It is easily accessible and the concert is scheduled to be affordable and convenient for seniors and students, as well as the general public. Parking is available nearby and the venue is handicapped accessible. First Parish Federated Church, www.fpfc.org , has long been a community meeting place, and a venue for community based events, music and programs.
The type of music to be heard will include rollicking reels from Cape Breton, traditional strathspeys and other powerful fiddle tunes backed by a percussive cello accompaniment. The highland pipes will command your attention with pipe marches and sooth your mind with the gentle pibroch. The harp, the oldest Scottish instrument, will astonish the listener with its tonal clarity and melodic charm enhanced with rhythmic dynamics.
The program is being held to benefit the three historical societies so that they may continue to educate, promote historical ties, and celebrate the musical culture of Scotland.
The Berwick Historical Society - www.berwickmaine.org
The North Berwick Historical Society – www.northberwickhistoricalsociety.com
The Old Berwick Historical Society – www.oldberwick.org

---
Workshops, Masterclasses & Harp Camps
Competitions & Contests
The 5th Rencontres Internationales de la Harpe en Ile-de-France
June 2020
June 4th : Concertiste preliminary stage
June 5th : Concertiste final stage
June 7th : cycles 1, 2 et 3
The Contest is open to harpists of all nationalities with no age limit (except for the "Concertiste" level).
The jury will be composed of professionals from the music world, the majority of whom will be harpists. All stages are open to the public and admission is free.
Information and inscription: rih-idf.jimdo.com
---
---
*Returns: We want you to be completely satisfied with your instrument, no questions asked. The Harp Connection offers a 30-day return policy on lever harps and lap harps purchased from our store (except special orders). To be eligible for return, the harp must be in the same condition as when we shipped it to you and it must be returned with all accessories such as tuning keys and books. In the event of a return, you will be responsible for return freight to our Rowley, Massachusetts location. Custom-ordered harps may not be returnable, depending on the requirements of the factory; call us with specific questions about special order returns. Pedal harps can only be returned upon approval of the manufacturer and a 20% return fee will typically apply. We update our web site daily, however all harps are subject to prior sale.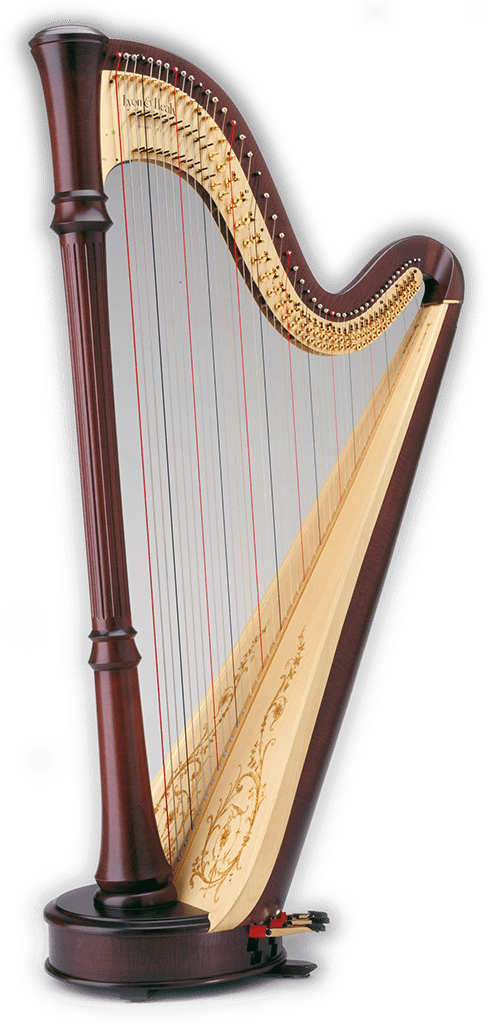 Adding To Cart...
Click or Tap to Close