The Harp Connection
Used Harp Bulletin Board
Why you should buy a used harp from The Harp Connection:
The Harp Connection has the most comprehensive used harp quality assurance program in the industry. We are serious about dealing in used instruments that are intended to be played. We do not deal in so-called "Museum Quality" instruments that may look good from a distance but will never sound in tune due to structural defects, or are moments away from needing a complete rebuild.
Our Used Harp Policy:
• The Harp Connection has set the highest standards of any harp retailer for the condition of harps we accept for trade-ins.
• Strings on the used harps we are offer will be no more than two years old.
• All pedal harps we offer will have a current regulation.
• All our used harps must pass a detailed inspection by our trained staff.
• We perform finish repairs when needed to bring your used harp as close to new condition as possible.

And, by the way, The Harp Connection can easily ship your used harp to you fully insured, promptly and at a reasonable cost.
How to buy a used harp from The Harp Connection:
Please call our staff to inquire about any of these instruments. You may reserve one by placing a 10% deposit, also most of the harps are available on our rental program.
If you're ready to buy right now, just click the "Add to Basket" button and then proceed to checkout. Pedal harps can be reserved by placing a 10% deposit either by telephone or on-line.
---
Used Lever and Celtic Harps currently available from The Harp Connection
Home
Top
Celtic Lever Harps
Classic Lever Harps
---
Used Pedal Harps currently available from The Harp Connection
Home
Top
Concert-Grand Pedal Harps
Semi-Grand/Petite Pedal Harps
---
*Returns: We want you to be completely satisfied with your instrument, no questions asked. The Harp Connection offers a 30-day return policy on lever harps and lap harps purchased from our store (except special orders). To be eligible for return, the harp must be in the same condition as when we shipped it to you and it must be returned with all accessories such as tuning keys and books. In the event of a return, you will be responsible for return freight to our Rowley, Massachusetts location. Custom-ordered harps may not be returnable, depending on the requirements of the factory; call us with specific questions about special order returns. Pedal harps can only be returned upon approval of the manufacturer and a 20% return fee will typically apply. We update our web site daily, however all harps are subject to prior sale.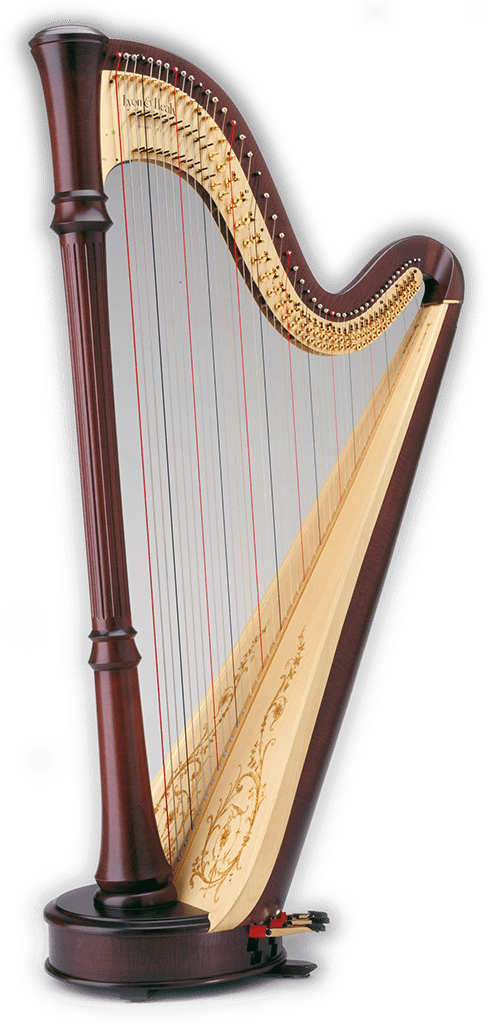 Adding To Cart...
Click or Tap to Close