Pedal Harps Available
for Immediate Delivery
Check out our in-stock pedal harps!
The Harp Connection prides itself on having the largest selection of in-stock pedal harps that you will find anywhere. Each of these instruments is hand-crafted at the Lyon & Healy factory in Chicago, or at the Salvi factory in Piasco, Italy, and represent the finest professional-quality instruments available anywhere.
Most of these instruments are brand new from the factory, but you will also see our carefully selected used pedal harps listed as well.
We invite you to call our staff to inquire about any of these instruments, or you may reserve one by placing a 20% deposit either by telephone or through our on-line store.
---
Pedal Harps by Lyon & Healy currently available at The Harp Connection
---
Pedal Harps by Salvi currently available at The Harp Connection
---
*Returns: We want you to be completely satisfied with your instrument, no questions asked. The Harp Connection offers a 30-day return policy on lever harps and lap harps purchased from our store (except special orders). To be eligible for return, the harp must be in the same condition as when we shipped it to you and it must be returned with all accessories such as tuning keys and books. In the event of a return, you will be responsible for return freight to our Rowley, Massachusetts location. Custom-ordered harps may not be returnable, depending on the requirements of the factory; call us with specific questions about special order returns. Pedal harps can only be returned upon approval of the manufacturer and a 20% return fee will typically apply. We update our web site daily, however all harps are subject to prior sale.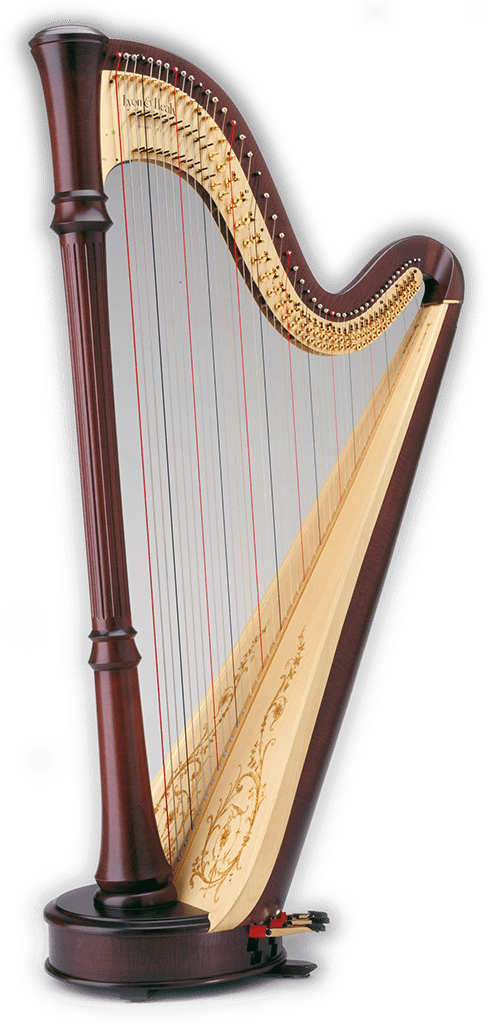 Adding To Cart...
Click or Tap to Close