The Harp Connection Harp String Finder
Easily find the harp strings for your harp!
Need to buy strings for harp?
It's easy
to find new strings for your harp from
The Harp Connection
!

If you know the exact
Make
and
Model
of your harp, you can choose the proper harp strings by using the
drop-down menus
below. We offer choices for harps by
Lyon & Healy
,
Salvi
, and
Dusty Strings
. You will be presented with choices showing a complete set of strings for your harp, octave sets, plus each individual string listed in order starting with the highest (shortest) string on your harp. The Pedal Harp menus also offer choices for the standard "Factory" stringing, Nylon 1st-2nd Octave, and Pirastro Nylon.

Pedal harpists can choose harp strings by
Octave and Material
; very handy if you are looking for 3rd Octave Burgundy Gut for example.

Lastly, you can use our
Free Text Search
to find your new harp strings. Very handy for "Bow Brand 1st Octave Gut Set" or "FH32 String 1" for example.
Octave and string numbers for Lyon & Healy and Salvi harps
- since all pedal harps used to start with 1st octave E, we are stuck with an octave numeration system that's confusing, to say the least. All octaves start with E, then go down the harp: D, C, B, A, G, F. 34 and 36 string lever harps start with 1st octave C or 1st octave A as their shortest string, so the first octave on these harps is not complete. Celtic harp strings? Fortunately, the Celtic Harps by Dusty Strings always identify their top string as #1 and simply count down the harp.

Just looking?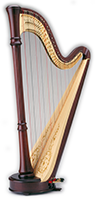 Pedal Harps - Lyon & Healy
Pedal Harp Strings for Lyon & Healy Pedal Harps
Choose Your Stringing:
Bow Brand Std Set
w/Nylon 1st-2nd Oct
w/Pirastro Nyl 1st-2nd
Sipario Std Set
w/Nylon 1st-2nd Oct
w/Pirastro Nyl 1st-2nd
Choose Your Pedal Harp:
Lyon & Healy
Concert-Grand Harps
Lyon & Healy
Petite and Semi-Grand Harps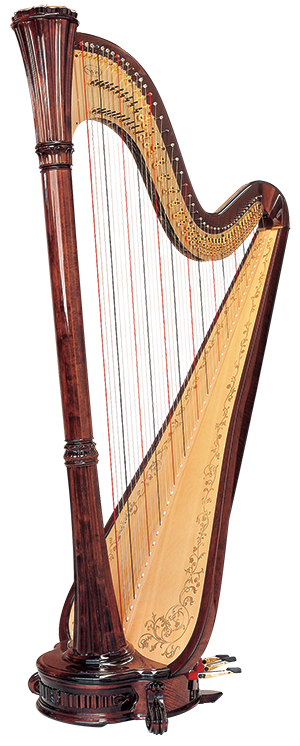 Pedal Harps - Salvi
Pedal Harp Strings for Salvi Pedal Harps
Choose Your Stringing:
Bow Brand Std Set
w/Nylon 1st-2nd Oct
w/Pirastro Nyl 1st-2nd
Sipario Std Set
w/Nylon 1st-2nd Oct
w/Pirastro Nyl 1st-2nd
Choose Your Pedal Harp:
Salvi
Petite and Semi-Grand Harps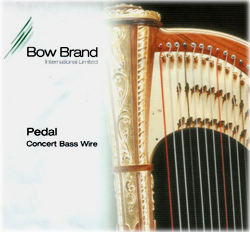 Pedal Harps - Custom Octave/Material
Pedal Harp Strings
Choose your Octave and Material to find your strings:

Lever Harps - Lyon & Healy and Salvi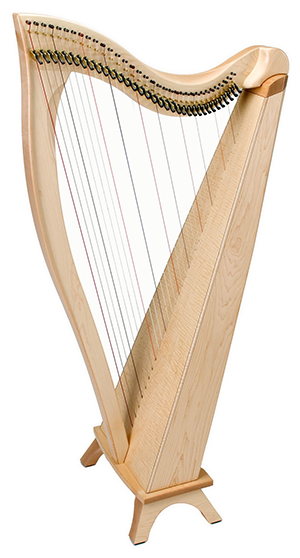 Celtic Harps - Dusty Strings
Choose Your Dusty Strings Harp:
Dusty Strings
26-String and 32-String
Dusty Strings
34-String and 36-String
Harp Strings - Free Text Search
Use our Free Text Search to find your strings:
Sample searches:
pedal 3rd gut set
troubadour VI complete set
fh32 string 5