THE HARP CONNECTION
NATIONAL TEACHER DIRECTORY
Looking for harp lessons? Here you will find a nation-wide directory of harp professionals that can help you develop your skills as a harpist.
Click on the state name to show the directory for that state; click the state name again to hide it. Canada and International listings are at the bottom of the page.
Most teachers include an email address and a web site link. Click on the email address to send an email to that teacher, or click on their web site link to view their information in a new browser window.
Want to be included? Please email your contact information and references to [email protected].
Errors, omissions or other problems with this list? Please let us know!
ALABAMA
ALASKA
ARIZONA
ARKANSAS
---
Joyce Timmons
Harp lessons, troubadour an pedal harps
Northwest Arkansas, Arkansas

---
CALIFORNIA
---
Allison Allport
greater Los Angeles area, California
818-613-7550


Web site: www.allisonallport.com


Joelle Annette
focused on balancing technique exercises with creative practices // loves seeing students enter the joy of learning the harp
San Francisco/Bay Area, California
626 290 5920


April Aoki
Los Angeles & Orange County, California
626.945.3366


Cynthia Artish
The Artish Harp Studio
Creative Musical Studies
Los Angeles, Riverside, Orange County, California
(909)861-6760


Web site: www.cynthiaartish.com


Kristal Barlaan
Director of Valley Christian School Harp Department
San Jose (SF Bay Area), California
(408) 316-3365


Web site: www.angelic-harp.com


Penny Beavers
Cambria [Central Coast area], California
(805) 927-6866


Web site: www.pennybeavers.com


Stephanie Bennett
Skype lessons available worldwide. Beginning and intermediate students, all styles. Intermediate through advanced students; jazz, pop, improvisation and arranging. Finding your own creativity.
Northridge (Greater Los Angeles area) , California
818-377-4085
Web site: http://www.harpworld.com/lessons.html


Leila Jay Bishop
Los Angeles, California
609.706.9171


Web site: www.leilajaybishop.com


Bertina Boyadjiev
Marin County, California


Web site: www.SoundofHarp.com


Margie Butler
Modesto, California
(209) 572-1715, (503) 843-2152


Web site: www.goldenboughmusic.com


Shula (Colleen) Calmann
Classically trained, teach both lever and pedal harp, children and adults, beginners through advanced students,classical, folk, & sacred music; also music theory and voice
Sageleaf Studio
Sacramento, California
(916) 442-7315 / (916) 802-0479


Celia Chan Valerio, D.M.
From beginning to advanced levels. For enjoyment or to compete, bringing out the best music and technique in each student. Facetime/skype lessons available.
Adjunct Professor of Harp, Cal Baptist University and La Sierra UniversityHarp Instructor, University of California Riverside
Inland Empire, San Bernardino/Riverside counties, California
(909) 557-4668


Sara Chasse
Harp4all Music Conservatory - Lever & pedal harp
Riverside, Chino (surrounding areas), California
951-403-4538


Web site: www.harp4all.org


Harper's Circle
Santa Cruz, Monterey Bay Area, California
(831) 335-4222


Julia Cunningham
Hollywood, California
310.435.3135


Web site: www.soulharp.com


Jane G. Ferruzzo
instuction for all styles and levels
greater Los Angeles area, California
661-6002512


Web site: www.LAHarp.com


Sally Fletcher
Windsor, California
707-981-1550


Web site: www.heavenlyharpist.com


Emma Frost Rostykus
Harpist/Teacher/Singer/Songwriter/Composer Available to teach zoom lessons worldwide. Currently located in the greater Los Angeles area and I offer lessons in your home for your convenience. I teach beginner to intermediate harp, specializing in folk music, classical music, some jazz, show tunes, and singer/songwriter creative projects. I am flexible and timely and want to help you create whatever music makes you feel most alive, whether that means finding the perfect piece of sheet music or learning how to write music and create your own originals. Contact me for lesson rates and performance details
Los Angeles, California
360-318-3818


Web site: blissfulharp.com


Cheryl Ann Fulton
Harp Secrets - Touch & Tone Technique; Private group lesson on Zoom
Bay Area, California
510-367-7107


Web site: cherylannfulton.com


Samantha Garvey/Mulgrew
Classically Trained, Private Lessons, All Ages and Levels
Contra Costa County, Bay Area, California
925 595-3845


Web site: fancyfingersmusic.com


Naomi Gemmell
Redondo Beach, California
925-520-4534


Linda-Rose Hembreiker, DMA
Cypress, California
(714) 290-4615


Web site: www.lindarosehembreiker.com


Carol Holsinger
Mountain View (San Francisco Peninsula), California
650-326-3146


Web site: www.HolsingerHarps.com


Christine Holvick
President - American Harp Society Santa Barbara
Santa Barbara, California
805 / 969-6698


Web site: www.HarpistOfSantaBarbara.com


Victoria Hughes
Classical, Celtic, Jazz, Pop, Adults and Children
Teaching in El Cerrito, (Berkeley) San Rafael (Marin County) and Walnut Creek, California
510-932-2141


Web site: www.VictoriaHarpist.com


Elizabeth Huston
Canyon Country, California
360-305-7825


Stephanie Janowski
San Jose (SF Bay Area), California
(408) 366-8810


Web site: www.harpeggio.com


Dotian Levalier/McReynolds
National Symphony Orchestra Principal Harp Retired Catholic University of America Harp department Teaching and Coaching for the advanced student. Audition and competition preparation
Bay Area, California
650 305 2058


Kate Loughrey
Altadena/Pasadena, California
(760) 845-0693


Web site: www.californiaharpist.com


Aedan MacDonnell
Celtic, Therapy, Improv, Theory All Levels, Specializing in Celtic music & Celtic Harp
Skype
Great Los Angeles area, California
818-939-4313


Web site: www.HarpMuse.com


Caroline Mellott
In-Person and Zoom Lessons
San Rafael / San Francisco Area, California
(603) 777-7172


Web site: www.carolineharpist.com


Erica "Erie" Messer
San Francisco Bay Area, California
(415) 786-9143


Kaffee Mimun D.M.A.
Orange County, Yorba Linda, California
714-8140885


Bonnie Mohr
Monrovia (So Calif), California
626-357-0355


Web site: www.bonnieharpsong.com


Melissa Morgan
All Styles (no latin)
San Diego (incl North & East county), California
619.224.4325


Web site: www.MMMHarp.com


Ted Nichelson
Los Angeles, California
323-874-8809


Web site: www.yourharpist.com


Janice Ortega
Students of all ages and experience both in person and on Zoom. Music faculties of California State University East Bay, Mills College, the Golden Gate Philharmonic Youth Orchestra Academy, and the San Francisco School of the Arts
San Francisco Bay Area, California
415 378-3413


Web site: www.harpbayarea.com


Alfredo Rolando Ortiz
Riverside (Orange - Los Angeles - San Bernadino Counties), California
951-737-9897


Web site: www.alfredo-rolando-ortiz.com


Heather Marie Paschoal
Petaluma (Northern SF Bay Area), California
707-763-1899


Web site: www.harpeggio.com


Jennifer Paterson
California Music Studios
San Diego, California
(877) 793-9351


Web site: www.californiamusicstudios.com


Eleonora Pellegrini
Private and group lessons for children and adults
Berkeley, California
510-725-5601


Web site: www.eleonorapellegrini.com


Erica Powell
Private lessons in person and online.
Palm Springs, California
760-799-HARP (4277)


Web site: www.harpistericapowell.com


Laurie Rasmussen
PO Box 23723
Santa Barbara, California
(805) 320-9337


Web site: www.laurierasmussen.com


Red Pelican Music
Private harp instruction - Service area: Los Angeles, California
10845 Lindbrook Drive, Suite 209
Los Angeles, California
(310) 893-0776


Web site: www.redpelicanmusic.com


Donna Rickard
Pedal and lever harp for all ages now also offered on Skype and Facetime.
Orange County, California


Web site: www.HarpBeatStudio.blogspot.com


Toni Robinson-Bogart
Thousand Oaks (So. CA Conejo Valley Area), California
805-241-0885


Web site: www.tonirobinson.com


Anne Roos
Grammy Award winning harpist, 30+ years teaching experience, Lever harp, all ages, all levels, in person and Skype
Placerville & Lake Tahoe, California
(530) 541-2575


Web site: harpistanneroos.com


Joyce Rosenfield
205 Texas St
Antioch, California
(925) 754-7255


Tomoko Sato
Orange County , California


Web site: www.tomokosato.com


Michelle Sell
Fairfax, California
415-457-3912


Web site: www.michellesell.com


Dr. Vanessa Sheldon
Celtic and Pedal Harp
Palm Springs and Riverside County, California
(760) 779-9791


Web site: www.gold2ivory.com


Laura Simpson
10521 Graton Road
Sebastopol, California
707 829 1450


Web site: www.winecountryharps.com


Tasha Smith
San Diego County, California
619-300-6228


Amber Lynn Smith
Santa Clarita & LA County, California
(661) 607-6897


Web site: www.amberlynnharp.com


Julie Ann Smith
Principal Harpist, San Diego Symphony Orchestra
San Diego, California
(216) 224-6798


Megan Spezeski
5802 Lindenhurst Ave
Los Angeles, California
323-841-8259


Diana Stork
Berkeley and San Francisco, California
510-548-3326


Krista Strader
Classical and Celtic instruction for all levels
Menlo Park & San Francisco Bay Area, California
877-415-4277


Web site: www.kristastrader.com


Brian Swager
San Francisco, California
415.551.7866


Web site: www.allegrofuoco.com


Lynn Taffin
San Francisco, California
415-246-8151


Web site: www.lynntaffin.com


Ramona Unwin
San Diego, California
619-294-7704


Liza Wallace
Classes offered via Skype and Zoom for Lever Harp, Pedal Harp, and Arpa Llanera - Beginning-Advanced Levels / Classical, Jazz, Latin American, Latin Jazz, and Popular Styles / Classes also available in composing and arranging for the harp
Los Angeles, California
510 847-7315


Web site: lizawallace.com


Michelle Whitson Stone
Beginning to intermediate classical/pop harp and advanced pop harp
Woodland Hills (So. Calif.), California
818-888-2661


Web site: www.harpworksmusic.com


Hee Jin Yoon
Fullerton/Orange County, California
310-897-5549


Web site: www.heejinyoon.com


Leah Young
Santa Barbara / Goleta, California
(805) 455-0775


Sonya Yu
San Jose, California


Web site: www.MusicA2G.us

---
COLORADO
---
Star Edwards
Downtown Denver studio
Swallow Hill Music School, 71 East Yale
Denver, Colorado
303-777-1003


Web site: www.starharp.com


Kristi Hickman
Lever and Pedal Harp
Loveland, Colorado
970-203-0502


Jenna Hunt
Harp instructor
Greeley/Windsor, Colorado
719-325-6408


Web site: www.jennahuntmusic.com


Mary Keener
Denver, Colorado
303.399.4780


Web site: www.marykeener.com


Margot Krimmel
Pedal and Lever harp - All Ages
Boulder, Colorado
(303) 440-7578


Web site: www.whitebirdsmusic.com


Barbara Lepke-Sims,MM The Juilliard School
Lakewood, Colorado
303-989-3520


Web site: www.sacredspaceharp.com


Victoria Lidmark
Celtic and Pedal Harp Instruction, Beginner to Advanced, Lessons for all ages, Methods in Therapeutic Music, Vocal Instruction Available
Colorado Springs, Colorado
719-246-6263


Web site: www.victoriaschoolofharp.com


Erin Newton
8341 Coors Street
Arvada, Colorado
(303) 253-5090


Web site: www.coloradoharpist.com


Monica Smith
Westminster, Colorado
303-859-9305


Web site: www.coloradoharp.com


Lisa Tannebaum
Vail, Colorado


Web site: www.Lisaharpist.com


Susan Zevenbergen
Denver, Colorado and Worldwide via Skype, Colorado
303-351-2577


Web site: www.myharpsdelight.com

---
CONNECTICUT
---
Allyn Donath
Mystic, Connecticut
860-572-7370


Web site: www.mysticharpist.com


Sena Hornby
404 Race Hill Rd.
Madison, Connecticut


Nancy Johnson-Mercado
Norwich, Connecticut
860-287-2177


Patricia Kendziorski
37 Farview Ave
Danbury, Connecticut
203-743-9659


Wendy Kerner
Lever and Pedal Harp for all ages and levels
Wilton, Connecticut
203-554-0267


Web site: www.WendyKernerHarp.com


Eilidh McRae
Studied at the Royal Academy of Music, London. Celtic harp specialist. Teacher of lever, pedal and music theory with 25 years of experience. Certified Elementary music teacher
Darien, Connecticut
475-208-0580


Web site: www.harpnyc.com


Sally (Ranti) Perreten
Old Saybrook, Connecticut
860-388-1170


Sharon Hanjian Rondeau
Hampton, Connecticut
860-786-7536 or 860-208-7825


Web site: www.harpinmotion.com


Megan Sesma
61 Summer Hill Road
Madison, Connecticut
(203) 421-8655


Web site: www.megansesma.com


Rebecca Fay Squire
21 Audubon Close Lane
Milford, Connecticut
(203) 415-6698


Lisa Tannebaum
Stamford, Connecticut


Web site: www.Lisaharpist.com


Susan Knapp Thomas
1 Birch Rd
Bloomfield, Connecticut
(860) 216-6035 (home) - (860) 690-5328 (cell)


Zoe Vandermeer
singing, lever harp, historical harps, arranging, composition, music theory; Online Lessons; All levels; Member, American Harp Society and New York Singing Teachers Association; Roster, CT Commission on Culture and Tourism; Graduate, Royal Conservatoire of Scotland
West Hartford, Connecticut
917 838-1489


Web site: www.sopranoandharp.com


Debbie Vinick
Manchester, Connecticut
860-707-6101


Web site: www.debbievinick.com

---
DELAWARE
---
Mary Kay Mann
Specializing in Lever Harp
New Castle County, Delaware
(302) 792-9433


Web site: www.marykaymann.com


Joy Slavens
Sussex County
Laurel, Delaware
302-875-9399


Janet Jackson Witman
Harp Faculty - The Wilmington Music School
4101 Washington Street
Wilmington, Delaware


Web site: www.brandywineharps.com

---
DISTRICT OF COLUMBIA
FLORIDA
---
Anne Akerson
West Palm Beach, Florida
561-689-9199


Melody Long Anglin
131 Westwood Dr.
Daytona Beach, Florida
386-767-7862 or 800-336-3563


Web site: www.melodyconcertartist.com


Kathleen Attanasi
10097 Cove Lake Drive
Orlando, Florida


Web site: www.orlandoharpmusic.com


Mary Jane Ballou
Post Office Box 1841
St. Augustine, Florida
1-800-863-3613


Web site: mjballou.com


Rosalind Beck
2261 Howard Dr.
Orlando, Florida
407-645-3192


Kat Braswell
Lever harp - beginning and intermediatePedal harp - all levels
1921 Belhaven Drive
Orange Park, Florida
904 502-0710


Web site: www.kbharp.com


Marg Chauvin
Lever Harp Instruction
Palm Beach County, Florida
561-588-4775


Giuseppina Ciarla
principal harpist with the Sarasota Opera; teaches students of all ages; certified Suzuki harp teacher
Sarasota, Florida


Web site: www.giuseppinaciarla.com


Charlene Conner
Davie, Florida
(954) 472-3328


Sue Carole DeVale, Ph.D.
7901 3rd Street North
St. Petersburg, Florida
727-577-4277


Monika Durbin
Lever Harp Instruction
Pensacola, Florida
850-474-9611


Web site: www.monikadurbin.com


Elyktra Eismann
Miami, Florida
305-936-1030


Barbara Fischer
Fort Myers, Florida


Web site: www.fischarper.com


Bambi Fischer
6640 Hartland St.
Ft. Myers, Florida
239-939-7044


Nancy Ann Gillan
2358 NW 30th Rd.
Boca Raton, Florida
561-703-2346


Leslie Gregory
4906 Santa Monica Ct.
Cape Coral, Florida


Kristen Elizabeth Hoyos
Harp Lessons in Tampa Bay
Valrico, Florida
304-804-4277


Web site: www.harpistkristenelizabeth.com


Jan Jennings
P.O. Box 680451
Orlando, Florida
(407) 905-2501


Web site: www.harpbiz.com


Kay Kemper
8353 B Trent Ct.
Boca Raton, Florida
561-852-1090


Barb Kerkhoff
Gainesville, Florida
352-336-7294


Web site: www.BarbtheHarpist.com


Lisa Kikol
Lever/Pedal Harp Teacher
Fort Lauderdale, Florida
954 684 0441


Web site: www.HarpistLisa.com


Barbara Kraichy
28640 Carriage Homes Dr. Unit 101
Bonita Springs, Florida
239-947-3335


Patti Lieb
1010 Dotterel Rd #517
Delray Beach, Florida
(561) 699-9772


Melody Long Anglin (Concert Artist)
Intermediate and Advanced Levels Coaching Students for competition and professional polish
Central East Coast, Florida
386-767-7862


Web site: www.MusicbyMelody.com


De Luna
In-person and online lessons available
Daytona Beach, Florida
941-544-7756


Web site: delunaharps.com


Katie Ott
Pedal / Lever Harp Lessons / UWF Harp Professor
Destin/Pensacola, Florida
850-687-0730


Web site: https://www.katieott.com/


Haley Rhodeside
Orlando, Florida
(321) 431-4196


Web site: www.haleyharp.com


Victoria Schultz
3225 Herons Point Circle
Kissimmee, Florida
407-579-6854


Web site: www.victoriaschultz.com


Melody Stein
Teach both lever and pedal harp
South Miami, Florida


Web site: melodysteinharpist.com


Esther Underhay
Pedal/Non-Pedal Harp Instruction
West Palm Beach (Palm Beach County), Florida
561.702.4277


Web site: www.elegantharp.net


Darlene Walton
Accepting new online harp lesson customers. First lesson is free.
41 Century Blvd
Avon Park, Florida
812 577 7178


Web site: harplessonswithdarlene.com


Catherine "Catie" Weddle
530 White River Drive
Central Florida/Orlando, Florida
407+282-5563


Maryjean Zarick
Longwood, Florida
407-924-8284

---
GEORGIA
---
Susan Bennett Brady
1281 Rolling Oaks Drive
Kennesaw, Georgia
770-794-4476


Ashley Collins
Peachtree City,, Georgia
251-233-0015


Web site: eleganceofmusic.com


Kaylynn L. Davis
40 Burch Road
Fayetteville, Georgia
770-461-4595


Merrie Beth Eubanks
Albany, Georgia
229-869-8557


Web site: www.georgiaharpist.com


Betsy Fitzgerald
Macon, Georgia
213-479-4166


Lisa Handman
905 Big Horn Circle
Alpharetta, Georgia
770-442-9172


Web site: www.harpnotes.com


Monica E. Hargrave
4894 Wedgewood Way
Stone Mountain, Georgia
770-987-7581


Tyler Hartley
Woodstock, Georgia
678-457-8396


Web site: www.HarpistTyler.com


Molly Kirkland
Mableton, Georgia


Carolyn Lund
2884 Guinevere Dr.
Atlanta, Georgia
(404) 494-0843


Susan Ottzen
Atlanta, Georgia
404-550-9304


Web site: www.susanottzen.com


Kristi Pass
1600 Upchurch Rd.
McDonough, Georgia
404-825-3765


Web site: www.kristipassmusic.com


David Raaen
Lever Harp Teacher
1929 Sierra Drive
Marietta, Georgia
678 616-8505


Elisabeth Remy Johnson
2769 Peachtree St. Apt. 6
Atlanta, Georgia


Cornel Schenk
185 Old Holcomb Bridge way, Mailbox L-5
Roswell, Georgia
404-431-0465


Kelly K. Stewart
Lilburn, Georgia
404-395-8133


Web site: www.tripleharp.com


Crystal W. Twibell
Glennville, Georgia
912-654-9311


Calista Anne Waddy
113 Lotus Point Dr.
Macon, Georgia


Web site: www.Maconharpist.com


Magg Wattley
2819 Pine Needle Drive
Atlanta, Georgia
404 245 7633


Web site: www.atlantagirlschoir.com


Dan Yu
6015 State Bridge Rd #7204
Duluth, Georgia
770-906-3442

---
HAWAII
---
Bonnie Mitchell
P.O. Box 1820
Kealakekua, Hawaii
808 323 8338


Tatyana Shapiro-Leiste
Haiku, Hawaii
(808) 344-9046


Web site: www.harpisttatyana.com

---
IDAHO
---
Rachel Sulik
Curtis and Fairview Rd
Boise, Idaho


Web site: www.rachelsulik.com


Matthew Tutsky
1208 N 7 St #9
Boise, Idaho
203-606-4489


Jill Weaver
Rigby, Idaho
832 302-2575


Web site: jilltheharpist.com

---
ILLINOIS
---
LeAnne Bennion
Chicago, Illinois
801-631-8053


Web site: www.lbharp.com


Annette Bjorling
721 Case Street
Evanston, Illinois
847 - 475 - 3905


Web site: http://muziker.org/private-music-lessons-and-workshops/


Devon Carpenter
Springfield and Jacksonville, Illinois
574-344-9401


Web site: www.theclassicharpist.com


Sharon R. Crabbe
794 Burning Trail
Carol Stream, Illinois
630-225-1400


Web site: www.chicagoharpstudio.com


Erin Freund
Western Chicago Suburbs and Rock Island, Illinois


Web site: www.erinfreund.com


Emily Granger
Chicago and surrounding suburbs, Illinois
816-507-2954


Web site: www.emilygranger.com


Claire Happel
Chicago, Illinois
217-653-5060


Web site: www.clairehappel.com


Joy Yu Hoffman
Chicago and suburbs, Illinois
847-965-0722, 847-347-0869 cell


Web site: www.joyuharp.com


Julia Kay Jamieson
Champaign/Urbana and Central Illinois, Illinois


Web site: www.juliakayjamieson.com


Sarah Javaux
417 S. 14th St.
Quincy, Illinois
309-235-8522


Web site: www.sarahjavauxharp.com


Janelle Jansen Lake
Chicago, Illinois
847-636-2612


Web site: www.wheretheharpis.com


Lillian Lau
Chicago and Suburbs, Illinois
812-391-0730 cell


Courtney Lawhn
Evanston, Illinois
847-826-5067


Web site: www.chicago-harpist.com


Molly Madden
Bloomington/Champaign, Illinois
(847) 962 - 9727


Web site: mollyharp.com


Michael Maganuco
Chicago and Suburbs, Illinois
847-636-7929


Web site: www.michaelmaganuco.com


Ben Melsky
Chicago, Illinois
(847) 912-2511


Web site: benmelsky.com


Nancy OBrien
Oak Park, Illinois


Web site: obrienharpservice.com


Brittany Smith
Northwest Chicago Suburbs, Illinois
847.204.5773


Web site: www.harpteachers.com/brittanysmith


Teresa Suen
Chicago, Illinois
224-558-2656


AnnLaura Tapia
Near-west and southwest suburbs of Chicago, Illinois
312-961-8565


Web site: www.annlauraharp.com


Sarah HM Thompson
Chicago, Illinois
773-573-0426


Web site: www.withallmyharp.com


Marguerite Lynn Williams
Chicago, Illinois
773-791-7520


Web site: www.mlwharp.com

---
INDIANA
---
Helen Brown, Ph.D.
Associate Professor of Music, Purdue University
West Lafayette, Indiana
1-765-497-3410


Abigail Crouch Acosta
LRSM Harp Teaching and Performance Affiliate teacher with The Harp School, Inc.
Zionsville/Carmel/Indianapolis/Greenwood, Indiana
317-750-4267


Mary Dicken
Newburgh (near Evansville), Indiana
(812) 518-0108


Web site: www.marydicken.com


Diane Evans
Principal Harp, Indianapolis Symphony Orchestra
Indianapolis, Indiana
317/251-4956


Erzsabet Gaal, D.M.
Bloomington, Indiana
812-332-0930


Web site: www.harpahungarica.com


Melissa Gallant
Indianapolis, Indiana
(317) 289-9547


Cynthia Shelhart
Lever Harp and Double-Strung Harp
Chesterton, Indiana
(219) 508-3558


Web site: www.cynthiashelhart.com

---
IOWA
---
Gretchen Brumwell
204 Hawthorne Dr. SW
Cedar Rapids, Iowa
319-573-0875


Web site: www.GretchenBrumwell.com


Kristin Maahs
1110 45th Street
Des Moines, Iowa
(515) 238-8978


Malerie Weed
Iowa City, Iowa
(801) 318-7150

---
KANSAS
---
Phyllis Hoffman
Beginners through Advanced instruction in Pedal and Lever Harp
Kansas City and Surrounding areas, Kansas
913-492-6828


Wilma Kelly Liles
Lever harp instruction Beginners through AdvancedKansas City and Surrounding areas, Online lessons available
Kansas City and Lawrence, Kansas
816-550-4414


Phaedra Moll
Bachelors and Masters degrees in Music; Teaching Beginner to Advanced, Lever and Pedal; Online or In-Person
Johnson County, Kansas
913-669-4654


Web site: www.harp-soul.com


Jill Wiebe
Wichita, Kansas
513-255-5527


Erin Wood
Beginners through Advanced instruction in Pedal and Lever Harp
Lawrence and Topeka, Kansas


Web site: https://www.erinwoodharpist.com/

---
KENTUCKY
---
Janet MacLean
109 Treetop Drive
Bardstown, Kentucky
(502) 348-0818


Leah D. Schade
Professional harpist and harp instructor
Lexington, Kentucky
610-420-6861


Lisa Spurlock
Louisville, Kentucky
(502) 459-1883 / (502) 744-8899


Web site: www.lisaspurlock.com

---
LOUISIANA
MAINE
---
Mary Chamberlain
Bangor, Maine
207 947-6813


Regina Christianson
Deer Isle, Maine
802-585-9660


Virginia Flanagan
46 Head Tide Road
Alna, Maine
207-586-5099


Deborah Friou
Celtic Harp Instruction
Brunswick, Maine
(207) 725-6678


Jara Goodrich
25 Bluebird Dr
Limerick, Maine
207 793 4701


Danielle Langord
Phippsburg, Maine
207.751.5245


Web site: www.daniellelangord.com


Emilia Pepen
Cape Neddick, Maine
617-331-9029


Web site: http://www.pepenstudios.com/


Judy Saiki
Pedal and lever harp instruction for all levels
527 North Road
Parsonsfield, Maine
(617) 536-4337


Web site: www.judysaikiharp.com


Mellori Worthen
Norridgewock, Maine
(866) HARPS-4-U


Web site: www.uniquelymusic.com

---
MARYLAND
---
Elaine Bryant
6088 Ryon Court
Eldersburg, Maryland
(410) 795-7224


Web site: www.harpshadows.com


Anna Ellsworth
Bethesda, Maryland
614 370-3019


Web site: annaellsworthmusic.com


Mary Fitzgerald
Bowie, Maryland
301-352-3690


Laura Hoffman
Frederick, Maryland
530-370-4997


Web site: www.facebook.com/HarpistLauraHoffman


Sonja Inglefield
18823 Graystone Road
White Hall, Maryland
410-218-6464


Lori Flemming Peters
Parkville, Maryland
410-668-1096


Web site: https://loriflemmingpeters.wordpress.com/


Dr. Anastasia Pike
Fort Meade, Maryland
(703) 593-4584


Web site: www.annapike.com


Iraida Poberezhnaya
110 W. 39 Street
Baltimore, Maryland
(410) 818-6784


Jacqueline Pollauf
Timonium, Maryland
443.846.8437


Web site: www.jpharp.com


Barbara Seidman
5301 Westbard Circle
Bethesda, Maryland
301-656-4473


Rebecca Anstine Smith
1796 Reading St.
Crofton, Maryland
301-261-0303


Web site: www.marylandharpist.com


Suzanne Sugar
1604 Blue Meadow Rd.
Potomac, Maryland
301-461-2674


Web site: www.MissHarpist.com


Yoonee van den Eynde
5016 Smallwood Drive
Bethesda , Maryland
240 338 8073


Astrid Walschot-Stapp
201 Catoctin Ave
Frederick, Maryland
301-620-2421


Web site: www.catoctinstudio.com


Wendy E. Willis
Silver Spring MD and Washington DC
Silver Spring , Maryland
301-588-2502


Web site: harpistsonline.com

---
MASSACHUSETTS
---
Suzuki School of Newton
Suzuki method for children ages 3+ as well as adult lessons
1615 Beacon St
Waban, Massachusetts
617 964-4522


Web site: Suzukinewton.org


Note-worthy Experiences Music Studio
Offering online and in-person lessons for students in the Boston Metrowest Area
75 Witherell Drive
Sudbury, Massachusetts
978.443.0480


Web site: www.note-worthyexperiences.com


Tara Alterman
Pedal and Lever Harp Instruction - All ages and levels
Granby (Springfield area), Massachusetts
(413) 896- 4738


Web site: www.theharpgoddess.com


Lauren Baker
68 Parsons St #1
Newton, Massachusetts
(617) 564-0330


Web site: www.modernharpist.com


Alison Blake
Beverly, Massachusetts
(203) 561 2602


Web site: www.alisonblakeharp.com/


Meghan Elizabeth Caulkett
Private Pedal and Lever Harp Instruction
Boston, Massachusetts
530-414-1383


Web site: http://meghancaulkett.blogspot.com/


Regina Delaney
Celtic harp - Teaching at The Arts in the Armory
191 Highland Ave
Somerville, Massachusetts
603 502 7698


Kathleen Moreno Dorkin
75 Evergreen Ave.
Newton, Massachusetts
617-964-4098


Sally Elliott
Concord, Massachusetts
978-369-9366


Tess Epperson Maxwell
Traditional and Suzuki Method Harp Lessons - All Ages, Pedal and Lever Harp Lessons
Arlington, Massachusetts


Web site: www.TessMaxwellHarp.com


Mariela Flores
Pedal and lever harp private lessons; In-home, in-studio and online
Brighton, Massachusetts
617 319-9130


Lois Francello
Framingham, Massachusetts
617-678-0265


Laurie Grant
Pedal and Lever Harp
62 County Street
Peabody, Massachusetts
978-502-2714


Kathleen Guilday
Lever harp instruction with focus on traditional Irish and Scottish music
22 Norfolk Place
Sharon, Massachusetts
781-784-8750


Lorraine Lee Hammond
146 High St.
Brookline, Massachusetts
617-232-1045


Deborah Henson-Conant
Pedal & Lever Harp (Electric, Acoustic & Electro-Acoustic) Improvisation - Jazz Curriculum - Arrangement - Harp & Voice
Arlington, Massachusetts
781-483-3556


Web site: www.HipHarp.com


Haley Hewitt
Lever and pedal harp, private lessons
Boston area, Massachusetts
860-308-0197


Susan Howland
Pedal and Lever Harp. All ages/all levels
Worcester, Massachusetts


Web site: www.pakmusic.org/team/susan-howland-harp/


Krysten Keches
Private harp instruction for all ages and levels
Wellesley, Massachusetts
508-272-9659


Web site: www.krystenkeches.com


Chaerin Kim
7 Seaport Drive
Marina Bay, Quincy, Massachusetts


Web site: www.chaerinkim.com


Judy Kogan
18 Chase Street
Newton, Massachusetts
617-527-0818


Carrie Kourkoumelis
28 Cargill St.
Melrose, Massachusetts
781-665-3835


Christopher LaFond
Celtic/Lever Harp, Traditional and Modern, All Ages
Westhampton/Northampton, Massachusetts
774-633-9192


Web site: celticharper.net


Emily Halpern Lewis
225 Derby St
Salem, Massachusetts
978-621-5622


Katie Lynch
194 Sandalwood Drive
Cotuit, Massachusetts
(508) 428-5407


Web site: www.capecodharpist.com


Teresa Mango
P. O. Box 1047
Stockbridge, Massachusetts
413-298-4844


Web site: www.theharp.org


Carol McIntyre
Ipswich, Massachusetts
978.578.2485


Web site: www.carolmcintyre.org


Juli Miller
90 Ridge Ave.
Newton, Massachusetts
617-527-0918


Aine Minogue
Irish harp, Irish harp and vocals
Arlington, Massachusetts
781 641 0903


Web site: www.aineminogue.com


Susan Miron
18 Cochituate Road
Newton Highlands, Massachusetts
617-332-7386


Elizabeth Morse
West Stockbridge and West Newton, Massachusetts
413-232-7073 or 617-332-4210


Charlotte O'Faolain-Hallett
Wire-strung Harp Instruction
Haverhill, Massachusetts
978.372.1342


Cynthia Gordon O'Neill
11 Spur Lane
Marstons Mills, Massachusetts
508-428-4703


Diane Patenaude
Plainville, Massachusetts
781-223-1203


Anne G. Paus
740 Tubman Rd.
Brewster, Massachusetts
508-896-6385


Web site: www.annepaus.com


Ms. Michele Pinet
36 Kilsythe Rd.
Arlington, Massachusetts
781-646-4460


Web site: www.michelepinet.com


Felice Pomeranz
Pedal and lever harp instruction, all styles, including classical, jazz, improvisation
Private studio, Sudbury, MA
Faculty, Berklee College of Music, Boston, MA
Sudbury, Massachusetts
Phone: 978-443-0656
Fax: 978-443-6442


Web site: www.gildedharps.com


Cynthia Price-Glynn
Faculty - The Boston Conservatory
Boston, Massachusetts
781-461-0442


Maria Rindenello-Parker
Pedal and lever harp instruction for all ages Private and group lessons Classical and jazz repertoire and theory
8 Bowers Road
Harvard, Massachusetts
978-501-5194


Web site: www.mariarindenello.com


Dr. Lizary Rodriguez
Canton, Massachusetts
781-571-9775


Web site: www.lizary.net


Amanda Romano
Pedal and Lever Harp Instruction Private or Group lessons Faculty, Brookline Music School and Dana Hall School
Boston, Massachusetts
(917) 254-7850


Web site: www.amandaromano.com


Judith Ross
One Nevada Rd.
Burlington, Massachusetts
781-229-9028


Mary Jane Rupert
36 Antrim St.
Cambridge, Massachusetts
617-864-2271


Go Go Allegro School of Music
a premiere music school offering the convenience of in-home lessons, virtual, and in-studio lessons to the Greater Boston area for the past 14 years
Greater Boston area, Massachusetts
617-564-3220


Web site: gogoallegro.com


Jessica Siegel
Seekonk, Massachusetts
925-937-4277


Jane Soh
Lever and Pedal Harp Instruction, Private Lessons
Boston/Winchester, Massachusetts
603-986-9857


Web site: www.jane.sg


Sarah Manning Stuart
24 Naples Road
Brookline, Massachusetts
617-566-6821


Felice Swados
30 Brock Way
South Hadley, Massachusetts
413-322-8713


Adele Trytko
1960 Commonwealth Ave. #11
Brighton, Massachusetts
617-787-5928


Emory Wood Disney
Harpist, Harp Teacher, All ages, Folk or Pedal Harp, Classical, jazz, improvisation, Music Theory - harp and piano
229 High Street
Brookline, Massachusetts
(617)731-4341


Ina Zdorovetchi
Private Instruction, Faculty - Boston Conservatory, Faculty - New England Conservatory Preparatory Division
Boston, Massachusetts
(617) 515-4082


Web site: www.inazdorovetchi.com

---
MICHIGAN
---
Chanah Ambuter
Bloomfield, Birmingham, Ann Arbor, Ypsilanti, Metro-Detroit, Flint, Oakland County, Michigan areas, Michigan
973-862-1747


Web site: www.TheMichiganHarpist.com


Elizabeth L. Carpenter
Berrien Springs, Michigan
269-876-1719


Brittany DeYoung
Ann Arbor, Ypsilanti, Metro Detroit, and Flint, Michigan areas, Michigan
734-635-6386


Web site: deyoungharpist.com


Margot Hayward
Royal Oak, Michigan
248-996-2794


Chen-Yu Huang
Lansing/East Lansing, Michigan


Web site: www.chenyuhuang.com


Laura Palmieri
Serving Oakland County Area, Birmingham, Bloomfield Hills, Rochester Hills, Lapeer, Lake Orion, Sterling Heights and Troy area
Birmingham, Michigan
248-935-5021


Web site: www.mittenharpist.com


Michele Roger
Metro-Detroit area, Michigan
248-738-6228


Web site: http://micheleroger.webs.com/


Christina (Nina) Woodgate
Serving the Upper Peninsula, Mackinaw Island and northern lower Michigan.
435 E 8 mile
Sault sainte Marie, Michigan
217-855-3701


Web site: www.ninasmusic.com


Beth Wooster Colpean
Principal Harpist of the Grand Rapids Symphony; Teaches pedal harp and lever harp; Harp instructor at Calvin University
Grand Rapids, Michigan
(616) 304-2360
Web site: harpgr.com

---
MINNESOTA
---
Stephanie Claussen
Twin Cities/Roseville, Minnesota


Web site: www.stephanieclaussen.com


Reuben Correa
Minneapolis/ St. Paul & suburbs, Minnesota
612-386-8196


Web site: www.reubencorrea.com


Emily Gerard
9226 Sycamore Lane N
Maple Grove (Twin Cities), Minnesota
612-501-6186


Kathryn Mannyng
St. Paul, Minnesota
651-222-2781


Paula Smith
MSED MM (Harp Performance and Pedagogy)
Rochester, Minnesota

---
MISSISSIPPI
MISSOURI
---
Clara Arnold Keller
Southern Central Missouri
Thayer, Missouri
417-720-6182


Gina Marie Edwards
Adjunct Faculty Harp Teacher at Southwest Baptist University, Member of MMTA, MTNA, Music Federation Club, and Piano Guild College of Musicians, Teacher Honor Roll with Guild
Springfield, Missouri
417-812-2884


Web site: www.harpistginaedwards.com


Denise Fink, BM, MM
Faculty: Drury, Evangel & Southwest Baptist Universities
1433 E. Wood Oaks Street
Springfield, Missouri
419-450-6699


Web site: www.harp-to-harp.com


Phyllis Hoffman
Beginners through Advanced instruction in Pedal and Lever Harp
Kansas City and Surrounding areas, Missouri
913-492-6828


Wilma Kelly Liles
Lever harp instruction Beginners through AdvancedKansas City and Surrounding areas, Online lessons available
Kansas City, Missouri
816-550-4414


Eva Murphy
St. Louis, Missouri
(314) 753-3557


Web site: www.stlouisharpist.com


Elizabeth A. Paine
Lessons online or in person for lever, pedal, and cross-strung harps for all ages.
Kansas City, Missouri
832-607-9128


Web site: thevirtualharp.wordpress.com

---
MONTANA
NEBRASKA
NEVADA
---
Anne Roos
Grammy Award winning harpist, 30+ years teaching experience, Lever harp, all ages, all levels, in person and Skype
Lake Tahoe, Nevada
(530) 541-2575


Web site: harpistanneroos.com


Marina Roznitovsky
Reno/Tahoe, Nevada
(775) 673-HARP (775) 772-9832


Web site: www.marinaharp.com


Kristie Smith
Kristie's Music Studio offers one-on-one, individualized harp and piano lessons
Las Vegas, Nevada
702-575-2793


Web site: www.kristiesmusicstudio.com

---
NEW HAMPSHIRE
---
Stephanie A. Curcio
43 Depot Rd.
Stratham, New Hampshire
603-778-1368


Web site: www.harpmusicpublisher.com


Regina Delaney
Celtic harp - Teaching in Exeter
Exeter, New Hampshire
603 502 7698


Erica Driscoll
Faculty: Manchester Community School of Music, St. Paul's Academy, Pedal and Lever Harp Lessons
5 Nutter Street
Rochester, New Hampshire
603-303-6067


Jane Wilcox Hively
301 Birch Hill rd.
North Conway, New Hampshire
603-356-0716


Caroline Mellott
Exeter, New Hampshire
( 857) 400-8627


Web site: www.carolineharpist.com


Charlotte O'Faolain-Hallett
Wire-strung Harp Instruction
Plaistow, New Hampshire
978.372.1342


Alix Raspe
Nashua, New Hampshire
(203) 252-7913


Web site: alixraspe.com

---
NEW JERSEY
---
Dominique Boyle
Knowlton/Blairstown/Columbia, New Jersey
908-475-1687


Debbie Brewin-Wilson
2 St. Mary's Terrace
Sparta, New Jersey
732-905-0934


Simone Coonrod
Masters Degree in Harp Performance
Montclair, New Jersey
973-746-1475


Web site: www.swingingwithsimone.com


Kathy DeAngelo
11 Country Lane
Voorhees, New Jersey
856-795-7637


Frances Duffy
44 Mountain Ave
Bloomfield, New Jersey
917- 975-8719


Frances Hill-Tornese
Egg Harbor, New Jersey
609-965-4596


Liudmila Ivanova
Princeton, Pennington, Ewing, New Jersey
(609) 216-0821


Oksana Kessous D.M.A.
Manalapan Township, New Jersey
917.579.1833


Web site: www.Harp4you.com


Jo Anne Kulick
1902 Sunny Slope Rd.
Bridegewater, New Jersey
908-283-6661


Tom Lyman
401 Route 22 West - 51A
North Plainfield, New Jersey
908-757-2257


Cecilia Menis Parker
11 South Shore Trail
Sparta, New Jersey
973 726 8831


Karen Peterson
Adults: Lever harp, double-strung harp, therapeutic musicLessons via Zoom videoconference
Jersey City, New Jersey
201-344-7728


Web site: www.EnjoyTheHarp.com


Beth Robinson
29 Ridgewood Dr.
Livingston, New Jersey


Mary Elizabeth Schafer
Pedal and Lever Harp
Mt. Laurel, New Jersey
856-816-6784


Stacey Shames
84 Mountain Avenue
Millburn, New Jersey
917-686-6589 / 973-313-1332 (fax)


Jesse Sparhawk
All Ages -- Beginner Folk & Classical Harp Instruction
Haddonfield, New Jersey
267.984.8118


Odarka Polanskyj Stockert
Millburn, New Jersey
(973)763-6303


Stephanie M. Sussmeier
1505 Wesley Ave.
Ocean City, New Jersey
609-553-2217


Web site: www.ocnjharpist.com


Gian Torrano Jacobs
Harp and Music Theory
New Egypt, New Jersey
609-757-2135


Katy Wong
Ridgewood, New Jersey
201-445-6550


Web site: www.katywong.com/

---
NEW MEXICO
---
Sue Hoadley
Healing Harp
6 Sandia Trail South
Corrales, New Mexico
505 239 1306


Dr. Julietta Anne Rabens
Albuquerque, New Mexico
505.918.6227


Lacy Reynolds
Alamogordo, Las Cruces, New Mexico
801.671.4757


Miriam Shilling
All levels and ages including NMMEA prep
Northern & Central New Mexico, New Mexico
505-455-9201


Web site: www.harpist-miriamshilling.com

---
NEW YORK
---
Kathryn Andrews
New York, New York
(973) 420-8434


Web site: www.kathrynandrews.com


Donna Benier Taylor
Canandaigua (Finger Lakes), New York
585-671-6643


Web site: www.HarpByDonna.com


Katie Brennan
Brooklyn, New York
(706) 870-2776


Web site: www.katiebrennan.net


Karlinda D. Caldicott
335 Jefferson St. Lot C18
Saratoga Springs, New York
518-226-0508


Jessa Callen
Westchester County, New York


Web site: www.thecallensisters.com


Candace L. Coates
Celtic Harp Teacher; SUNY Dutchess School of Music and agent for Harps Unlimited International, LLC
P.O. Box 432
Hopewell Junction, New York
(845) 227-6284


Web site: www.highlandharper.info


Karen Colin
Westchester Area, New York
(914) 834-1009


Lois Colin
2 Justus Lane
Rhinebeck, New York
845-516-5302; 914-309-3210 (cell)


Web site: http://www.loiscolin.com


Simone Coonrod
Masters Degree in Harp Performance
midtown Manhattan, New York
973 746-6631


Web site: www.swingingwithsimone.com/harp.htm


Kirsten Agresta Copely
New York, New York
(212) 851-6387


Rita Costanzi
601 Pelham Parkway North Apt 603
Bronx, New York
(646) 596 - 5431


Web site: www.ritacostanzi.com


Marilu Donovan
Specializes in Classical, folk, improvisation, and song-writing
New York City, New York


Web site: www.mariludonovan.com


Lisa Craig Fenwick
Ithaca, New York
607-257-6962


Web site: www.lightlink.com/lisaharp


Mary Elizabeth Gale
287 Scarsdale Rd.
Tuckahoe, New York
914-961-9443


Elizabeth M. Huntley
P. O. Box 278
Greenfield Center, New York
518-893-7495


Web site: www.emhuntley.com


Emily John
Forest Hills
Queens, New York
718.575.9309


Jeannie Kern Chenette
Prairie Harp Music Publishing, Pedal and lever harp instruction, SUNY Dutchess and Mid-Hudson Harp Studio
Poughkeepsie, New York
845/471-2426


Web site: www.prairieharp.com


Janet King
in your home
New York Metro Area and all of Long Island, New York
516 671 4519


Web site: www.newyorkharpist.com


Myra Kovary
1341 Mecklenburg Road
Ithaca, New York
607-277-3485


Web site: www.myrakovary.com


Megan Levin
Brooklyn, New York
512-698-3482


Web site: www.meganlevin.com


Karen Lindquist
450 West End Ave. #3A
New York, New York
212-873-6827


Maryalice Little
Painted Post, New York
607-937-6212


Gail Lyons
4194 St. John Dr.
Syracuse, New York
315-488-0744


Sivan Magen
New York, New York
516 582 8662


Web site: www.sivanmagen.com


Susan Mann
Long Island Harp Studio
Suffolk County
Long Island, New York
631-754-8022


Web site: www.longislandharpstudio.com


Beatriz Martin-Ruiz
New Rochelle (NY metro area), New York
(914) 740-3931


Mariah Mazur
East Village New York City, New York
614 270-3374


Dominique Moreno
Manhattan, New York City, New York
(832) 477-1464


Web site: www.dominiquemoreno.com


Tomina Parvanova
Pedal and Lever Harp Instruction
New York City, New York
617-412-9487


Web site: www.tominaparvanova.com/


Gabriella Pinto
New York, New York


Joy Plaisted
Lever/Pedal/Therapy Harp
111 Manitou Station Road
Garrison, New York
(845) 424-4622


Ray Pool
250 W. 85th 11-J
New York, New York
212-874-6755


Web site: www.raypool.com


Kelly Ramsay
Seneca Falls, New York
507-370-3624


Alyssa Reit
914-400-9979 cell
5 Dogwood Road
Lincolndale, New York
914-248-0366


James Ruff
Lessons in historical wire harp and Scottish Gaelic Singing. Specialist in early Scottish and Irish repertoire; has taught wire harp at Scoil na gClairseach in Kilkenny, Ireland, and teaches voice at Vassar College
Stone Ridge (Hudson Valley), New York
(212) 767-9099


Web site: www.jamesrufftenorharper.com


Katharine Saxton
2101 Fir Street
Wantagh, New York
516-781-2271


Kristi Shade
New York, New York
770-827-7261


Web site: www.kristishade.com


Laura Sherman
New York, New York
917-697-3667


Web site: www.wickedharp.com


Margaret Sanzo Sneddon
875 West 181st Street 2-L
New York, New York
(212) 928-5506 (home) / (914) 715-8793 (cell)


Web site: http://www.margaretsneddon.com/


Karen Strauss
730 Davenport Avenue #2
New Rochelle, New York
516 528 2519


Dr. Jessica R. Suchy-Pilalis
The Crane School of Music, SUNY-Pottsdam
123 Main St.
Pottsdam, New York
315-267-2447


Tomoko Sugawara
Tribeca
New York, New York
212-732-4948


Web site: www.kugoharp.com


Mia Theodoratus
Certified Suzuki Teacher, Classical and Celtic
New York City, New York


Web site: www.miatheodoratus.com


Angel Tolosa
Queens, New York
718-313-0535


Web site: www.angeltolosa.com


Roxanne Ziegler
38 Newcroft Park
Rochester, New York
585-288-3101


Web site: www.RochesterHarpist.com

---
NORTH CAROLINA
---
Susan Abken
pedal and lever harps
136 Rebecca Lane
Siler City, North Carolina
(919) 214-8506 / (980) 225-3945


Jacquelyn Bartlett
Studios in Durham, Winston-Salem and Boone
20 Vauxhall Place
Chapel Hill, North Carolina
757-818-4869


Andrea Blanchfield
Raleigh, North Carolina
919-696-3779


Web site: www.angelmusicandie.webs.com/


Christina Brier
320 Red Cross St. A
Wilmington, North Carolina
810-358-4259


Web site: www.christinabrier.com


Kristen Bruce
High Point, North Carolina
336 497-1902


Web site: www.KristenBruceMusic.com


Anita Burroughs-Price
5016 Oak Park Road
Raleigh, North Carolina
919-781-0518


Web site: www.anitaharp.com


Laura Smithburg Byrne
Classical, Celtic, Jazz
Raleigh/Durham area, North Carolina
(919) 845-8343


Lorraine Carey
7210 Daerwood Place
Charlotte, North Carolina
704-568-8249


Sally Duran
4008 Clinard Rd.
Clemmons, North Carolina
336-712-1539


Winifred Garrett
2611 Lombard Avenue
Durham, North Carolina
919-321-8563


Lelia Hall Lattimore
Shelby, North Carolina
704-538-5101


Eryn Jones Fuson
Pinehurst, North Carolina
423-213-2332


Web site: www.erynjones.com


Bethany Lancaster
Winston-Salem area, North Carolina


Web site: www.luneriverharp.com


Andrea Mumm
525 W. 7th St. #2212
Charlotte, North Carolina
(704) 517-3830


Web site: www.AndreaMumm.com


Tori Parrish
Asheville, North Carolina
919-633-9957


Web site: www.toriparrish.com


Tracy Ralston
3712 Wayfarer Dr.
Greensboro, North Carolina
336-286-0677


Helen Rifas
141 N. Kelly St.
Statesville, North Carolina
704-873-9535


Jessica Schaeffer
Pedal & lever harp for all ages and levels
Asheville, North Carolina
(937) 409-9172


Web site: www.JessicaSchaeffer.com


Leigh Stringfellow
Carrboro, North Carolina
253-677-3060


Web site: www.leighstringfellow.com


Domenique Tanzini
Adults and Children ages: 5-95
Raleigh/Cary/Durham, North Carolina
919-606-0570


Web site: www.harpharpharp.com


Shelley Valerio
12 Bridgeport Drive
Durham, North Carolina
919-384-6082


Grace Wepner Ludtke
Greensboro and Newton, North Carolina
336.285.5861

---
NORTH DAKOTA
OHIO
---
Allegra Bel Embley
Cincinnati, Ohio
541-525-0332


Web site: www.LaBellaHarp.com


Kelley Ebert
Columbus, Ohio
614-572-3640


Web site: www.powellacademyofmusic.com


Barbara Fackler
Akron, Ohio


Web site: hornandharp.com


Marcia L. Farkas
Lakewood, Ohio
216-521-1223


Ana Marija Franc Weinhardt
Wooster, Ohio


Web site: www.francweinhardt.com/


Denise Grupp-Verbon
www.harpgathering.com
Toledo, Ohio
419-478-4177


Web site: www.tapestryduo.com


Lydia Haywood
Columbus, Ohio
(614) 607-4337


Web site: www.lydiaweaver.com


Trista Hill
Columbus, Ohio
740.363.5544


Web site: www.tristahill.com


Celia Hollander Lewis, MT-BC
P.O. Box 25
Guysville (Athens County), Ohio


Web site: www.charlieandcelia.com


Deborah Davids Holzworth
1029 Reedy Dr.
Wadsworth, Ohio
330-620-6600


Stephanie Llacuna
Dayton, Ohio
(937)479-4884


Web site: www.daytonohharpist.com


Darlene Mac Benn
Canfield, Ohio
330-519-5765


Kathleen Miguel
Dayton, Ohio
937-285-0299


Web site: www.PerfectGliss.com


James Predovich
Columbus, Ohio
614-532-0352


Web site: www.centralohioharpist.com


Alle Schwartz and Sharon J. Avis
The Schwartz School of Music: accepts all ages and skill levels
Columbus, Ohio
614-208-5531


Bobbie Strobhar
Lever and pedal harp instruction
2121 Upper Bellbrook Rd.
Xenia, Ohio
(937) 376-4608


Jane Zopff
Mason, Ohio
513-336-7695

---
OKLAHOMA
---
Lorelei Kaiser Barton
711 South Alegheny Ave
Tulsa, Oklahoma
918-832-0934


Emily Duncan
2501 N Blackwelder
Oklahoma City, Oklahoma
479-966-6649


Web site: www.okcu.edu/music


Ruth W. Giessen
6845?E 52nd St
Tulsa, Oklahoma
918 260-0464


Web site: Glissbliss.com


Hannah Sapphire Helbig
2805 B N Kentucky Ave
Oklahoma City , Oklahoma
918 629-5653


Annie Mocha
Tulsa, Oklahoma
918-521-6380


Chelsea Thompson-Bushong
5818 N. Pennsylvania Ave.
Oklahoma City, Oklahoma
405-640-9846


Web site: www.museinmusic.com


Jill Wiebe
Tulsa, Oklahoma
513-255-5527


Melissa Marie Young
Norman, Oklahoma
405 659-4612

---
OREGON
---
Karen Almquist
895 Woodland Dr
Silverton, Oregon
(503)873-3175


Carole Bellinger
Lever and Pedal harp
Portland area, Oregon
503-655-4327


Web site: www.carolebellinger.com


Carla Bray
Hillsboro, Portland Metro, Oregon
503-858-3774


Web site: www.carlabray.com


Sally Burger
Prineville Music Studio - Instruction in Piano and Celtic Harp
1006 E. 1st
Prineville, Oregon
541-447-7085


Margie Butler
, Oregon
(209) 572-1715, (503) 843-2152


Web site: www.goldenboughmusic.com


Bethany Evans
6003 Blue River Drive SE
Salem, Oregon
(503) 399-7374


Web site: bethanyevansharp.com


AnnaLee Foster
Portland Metro Area, Oregon
(503) 686-8779


Megan Kartchner
Burns, Oregon
(801) 386-1772


Web site: www.megankartchner.com


Marilyn Olson
Newberg, Oregon
503 537-7139


Andie Reavely
Portland Metro Area, Oregon
503.679.6658


Becca Schaefer
Eugene, Oregon
715-828-0656


Rebecca Hilary Smith
Lever and Pedal Harp
Central Oregon Area, including Sisters, Bend, Redmond, Oregon
(541) 549-1229


Misty Williams
Portland, Oregon
503-593-9375


Web site: www.MistyWilliamsHarpist.com


Laura Zaerr
Corvallis, Oregon
541-757-8313 (home) 541-908-2077 (mobile)


Web site: www.laurazaerr.com

---
PENNSYLVANIA
---
Cheryl Dungan Cunningham
734 Morning Glory Dr.
Southampton, Pennsylvania
215-355-3872


Mindy Cutcher
1305 Church Road
Oreland, Pennsylvania
(215) 887-5106


Web site: www.harpbyrequest.com


Saul Davis
1929 Chestnut St. Suite 2F
Philadelphia, Pennsylvania
215-563-4848


Katherine Dolfe
Classical and Celtic harp lessons
Exton, Pennsylvania
610 850-5363
Web site: www.greatdaytoplay.com/


Professor Gloria Galante
West Chester University
West Chester, Pennsylvania
215-342-9397


Web site: www.gmgstudios.com


Cheryl Hein Walters
Lever harp, Suzuki
North Central PA/Southern NY
Mansfield, Pennsylvania
(570) 404-7570


Ruth Hunter
RR2 Box 610
McAlisterville, Pennsylvania
(717) 463-9012


Marlyn Jensen
512 Oakland Ave
Grove City, Pennsylvania
724 458-1141


Web site: www.marjensenmusic.com


Marissa Knaub
Pittsburgh, Pennsylvania
412-670-3444


Candace Lark-Masucci
2012 Birchwood Drive
East Norriton, Pennsylvania
267-934-3783


Louis Lynch
Camp Hill, Pennsylvania
717-580-0956


Dolores Martin
53 Falbo Rd.
Perryopolis, Pennsylvania


MaryAnn McCann
1754 Quarry Lane
Phoenixville, Pennsylvania
610-457-5044


Wendy McCormick
272 Groupe Rd.
Jersey Shore, Pennsylvania
570-745-7210 or 570-419-9303


Joanna Mell
100 Chestnut Drive
Quakertown, Pennsylvania
267-227-3019


Julia Ann Scott
Pittsburgh, Pennsylvania
(412) 654-9549


Alison Simpson
P. O. Box 165
Buckingham, Pennsylvania
215-348-5288


H. Susan Spannagel
8th & Phillips Sts.
Stroudsburg, Pennsylvania
(610) 381-6287


Jesse Sparhawk
All Ages -- Beginner Folk & Classical Harp Instruction
Philadelphia, Pennsylvania
267.984.8118


Julia Mae Staley
1308 Heller Dr.
Yardley, Pennsylvania
267-994-5697


Web site: www.juliamaestaley.com


Jennifer Thompson
Thompson School of Music
Shoemakersville, Pennsylvania
484-706-9371


Web site: studyharp.com/about


Sherri L. Trometter
Sunbury, Pennsylvania
570.898.0908


Gretchen Van Hoesen
Carngie Mellon University/ Duquense University
7300 Overton St.
Pittsburgh, Pennsylvania
412-247-3916


Sarajane Williams
3922 Orchard Rd.
Macungie, Pennsylvania
610-966-5677


Janet Jackson Witman
25 Field Stone Drive
Cochranville, Pennsylvania


Web site: www.brandywineharps.com

---
RHODE ISLAND
---
Heather Cianciolo
108 Cresthill Drive
East Greenwich, Rhode Island


Margaret Day
43 Grassland Way
Westerly, Rhode Island
401-596-2794


Molly McCaffrey
Private Lever and Pedal Harp lessons
Rhode Island, Rhode Island
(401) 207-7494


Web site: www.mollymccaffreyharp.com


Maria O'Connor
Specializing in beginning harp students
PO Box 111
Hopkinton, Rhode Island
401-487-0858


Alysa Smith
Specializes in young students, uses the Suzuki method
342 Westmoreland Lane
Saunderstown, Rhode Island
401-294-7808

---
SOUTH CAROLINA
---
Holly Avesian
Mount Pleasant, South Carolina
703-507-3263


Web site: www.hollyavesianharpist.com


Nina Brooks
(professional/teacher)
Columbia, South Carolina
561 358 - 4441


Web site: www.harpsong.webnode.com


Sarah Oliver Lint
200B Cody Lane
Aiken, South Carolina
803-642-8021 or 734-625-0651


Judy McCoy
16 43rd Ave
Isle of Palms, South Carolina
843-886-6043


Web site: www.charlestonharpist.com


Paula Pinterpe
1205 Waterwood
Charleston, North Charleston, Goose Creek, and Summerville, South Carolina
843-789-9520


Heather Sheen
Greenville, South Carolina


Web site: www.upstatemusiclessons.com


Emily M. Waggoner
Program Director, Harp Department, Bob Jones University
1 Beverly Lane
Greenville, South Carolina
864-354-4398


Kathleen G. Wilson
692 Travers Ct.
Charleston, South Carolina
843-795-7507

---
SOUTH DAKOTA
TENNESSEE
---
Hannah DeLadurantey
Franklin/Columbia, Tennessee
(931) 626-9816


Jordan Donley
115 Brentwood Place
Nashville, Tennessee
615-333-9067


Jodi Hiser
Chattanooga, Tennessee
214.404.5012


Web site: www.jubileemusicstudio.com


Maggie Lovell
Spring Hill/Nashville, Tennessee


Web site: www.maggieplaystheharp.com


Mandy Mangrum Jones
36 Williamsburg Cove
Jackson, Tennessee
601-454-7788


Heidi O'Gara
Nashville, Tennessee
615-594-8996


Web site: www.heidiharp.com


John W. Phillips
701 West Main Street
Livingston, Tennessee
931-243-4814


Phyllis Taylor Sparks
P.O. Box 41807
Nashville, Tennessee

---
TEXAS
---
Karen Abrahamson Thomas
Dallas, Texas
469-855-5538


Brie Allison
Brie Allison's Music Studio
Longview, Texas
903.353.3233


Web site: www.brieallison.musicteachershelper.com


Margaret Atkinson
1505 Oak Hollow
Corinth, Texas
940-321-3673


Web site: www.4HarpMusic.com


Suzanne Ballam
Austin, Texas
630-995-5301


Elaine Barber
Austin, Texas
(512) 569-6444


Web site: www.elainebarber.com


Barbara Ann Biggers
Dallas, Texas
609-617-0335


Web site: www.barbarabiggers.com


Melissa Calusio
5446 Hwy 290 W #106
Austin, Texas
512-892-5975


Lethicia Caravello
All ages and levels; Traditional and Suzuki method
Richardson, Texas


Web site: www.lethiciacaravello.com


Hope Cowan
Houston (W/SW), Texas
507-993-4969


Web site: www.hopecowanharp.com


Patricia Ann Diers
Aubrey (Denton - Dallas - Ft. Worth Areas), Texas
940 440-2818


Joanna Elliott
Houston, Texas
713-668-8751


Web site: www.harpelegance.com


Nelda Etheredge
Trinity University - FacultySan Antonio Chapter President of The American Harp Society
1248 Austin Hwy, Suite 106
San Antonio, Texas
210-829-4515 (studio) 210-473-8399 (cello)


Web site: www.saharp.com


Heather Finley
Pedal and lever harp instruction for all ages online or in-person in the Clear Lake, Pearland, Friendswood, and League City areas
Houston, Texas
832-423-9788


Web site: heatherfinleyharp.com


Andrea Fronk
Houston & Galveston, Texas
409-750-9759


Web site: www.galvestonharpist.com


Alaina Graiser
Pedal and lever harp instruction in Conroe, Huntsville, Willis, and The Woodlands areas
Willis, Texas
404-889-1699


Web site: www.alainagraiser.com


Moira Greyland Peat, M.M
Classical, Celtic, Pop, also classical and Celtic singing at all levelsBM, MM. Skype lessons, specialize in elimination of pain, and maximizing speed. I can help you get back onstage where you belong.
North Dallas Metroplex area, Texas
510-599-7828


Web site: www.moiragreyland.net


Susan Haas
Austin, Texas
512-766-4166


Web site: www.soloharp.com/


Jaymee Haefner
Jaymee Haefner, DM, MM, BM; Assistant Professor of Harp and Director of Undergraduate Studies: University of North Texas College of Music; Co-Chair, University Undergraduate Curriculum Committee; Treasurer, World Harp Congress; American Harp Society Foundation Board of Directors; American Harp Journal Editorial Review Board
Denton, Texas
940-565-3739


Brittany Hicken Burns
Roanoke, Texas
(801)859-3862


Web site: www.brittanyburns.com


Naomi Hoffmeyer
Houston, Texas
(540) 908-0219


Web site: www.naomihoffmeyer.com


Therese Honey
Houston Harp Studio
Skype lessons available
Houston, Texas


Mary-Margaret Jones
Arlington, Texas
972.979.0782


Web site: www.DallasWeddingHarpist.com


Mary-Margaret Jones
Mansfield/Grand Prairie, Texas
972.979.0782


Web site: www.MaryMargaretJones.com


Alice Spero Keene
Professional Harpist/ Teacher
810 Venado Hills
San Antonio, Texas
830-714-5028


Web site: www.harpistalicekeene.com


Anna Knight
Pedal and Lever Harp Instruction for All Ages
area: Fort Worth - Dallas - Denton, Texas


Web site: annajoyknight.weebly.com


Lisa Lamb
Austin, Texas


Web site: www.silverwingsmusic.com


Cheryl Losey Feder
Dallas, Texas


Web site: clfharp.com


Karen McGarrett
Nacogdoches & Carthage, Texas


Web site: mcgarrettharpstudio.com


Megan Metheney
Odessa/Midland, Texas
432-943-0011


Web site: www.greenharp.com


Shandra Moore
13416 Dove Ranch Rd.
Roanoke, Texas
(817) 773-4703


Julie Anne Moss-Howard
Corpus Christi, Texas


Yinuo Mu
Private harp instruction for all ages and levels
Houston, Texas
216-255-4418


Melody Nasiatka
San Antonio, Texas
850-345-6492


Web site: harpbymelody.com


Sarah Naylor
Austin, Texas
917-291-4422


Web site: sarahnaylorharp.com


Rebekah Passmore
Fort Worth - Dallas - Denton, Texas
214-354-1137 (metro), 817-514-0686


Haley Ping
Johnson City/Hill Country, Texas
314-578-1351


Web site: HarpistHaley.com


Cindy Qin
Fluent in both English and Mandarin Chinese
Houston, Texas
330-634-5125


Web site: www.cindyqinharp.com


Alison Read
Dallas, Texas
214.827.1772


Web site: www.alisonread.com


Geoffrey L. Ricketts
3210 Blue Ash Ln
Euless, Texas
817-448-1750


Web site: music.apple.com/us/artist/geoffrey-ricketts/322660285


Sandra Salstrom
Houston (NW), Texas
281.543.1156


Web site: www.SandraSalstrom.com


Bethany Schurdell
Kingwood, Texas
(801) 289-6251


Abigail Sliva
Houston, Texas
(630) 577-7932


Web site: abigailslivahoustonharp.com

---
UTAH
---
Bethany Bailey
All Skill Levels, Suzuki Method
Lehi, Utah
801-709-9242


Web site: harponline.wixsite.com/bethanybailey


Barbara Bartee
Beginning Lever or Pedal harp students using the Suzuki method
Sandy, Utah
801-733-9826, 801-599-7801


Marni Bell Barranco
--Instructor of beginning and intermediate students of all ages --Will travel to students' homes --Fun challenges & recitals keep students motivated!
St. George, Utah
360-213-6693


Ashley Blake
Beginning to intermediate students on lever or pedal harp
South Ogden, Utah
832-434-3794


Nicole Casey
Beginner or intermediate level students on both lever and pedal harps. Traditionally trained.
American Fork, Utah
801-717-6257


Merinda Christensen
All ages and levels, Suzuki and traditionally trained
Bountiful, Utah
801 989-4301


Web site: merindaharpist.com


Jessica Cordner
Suzuki and Traditional Methods
Highland, Utah
801-660-5654


Web site: www.jcharpist.com


MARY AMANDA FAIRCHILD
INTERNATIONALLY ACCLAIMED HARPIST SPECIALIZING IN JAZZ, POP, CELTIC
SALT LAKE CITY, Utah
801-485-0313


Web site: www.maryamandatotalmusic.com


Artamisha Farnsworth
Beginner or Intermediate Level Harp Students. Suzuki Trained
Cottonwood Heights, Utah
(801) 872.8065


Web site: www.artamishafarnsworth.com


Alicia Garcia
Lehi, Utah
208-572-0012


Web site: www.garciamusicstudio.com


Kelli Goodrick
beginner or intermediate level students on both lever and pedal harps
Saratoga Springs, Utah
801-822-9519


Julie Hewkin
Pedal, lever and Celtic harp. Ages 3 and up, all levels.
Salt Lake City, Utah
435-512-5924


Bridget Jackson
Teaches blend of Suzuki/traditional, Pedal, Lever, and Celtic harp, lessons in-person or online
Orem, Utah
702-581-1659


Web site: bjacksonharp.com


Saylee Johnson
All levels on lever and pedal harp; Skype lessons also available
Eagle Mountain, South Jordan, Utah
801-884-8029


Web site: pedalsandstrings.weebly.com


Julie Gaisford Keyes
Salt Lake City, Utah
801-294-4277


Web site: www.jagharp.com


Alexandria Mackelprang
available to teach beginning to intermediate students
Ogden, Utah
801-678-9464


Brittani Martin
Beginning or Intermediate Level students, both pedal and lever harp. A combination of Suzuki and Traditional methods are taught. Fun challenges, contests and recitals keep students motivated!
Taylorsville, Utah
801-856-8764


Michelle Paterson
All levels, all ages, pedal and lever harps
Draper, Utah
480-250-1375


Web site: www.HarpbyMichelle.com


Janet Peterson
Beginner to advanced levels taught in Suzuki and Traditional MethodsSkype lessons available
American Fork, Utah
801-836-4277


Ashley Rayback
Lever, celtic, or pedal harp, all levels
Provo, Utah
801-602-0600, call or text


BreAnne Sargent
Boutiful, Utah
(801)836-4739


Web site: www.handyharpist.com

---
VERMONT
---
Judith Byron, BA, CTHP, VAHTP
Celtic, Classical, Therapeutic and Vibroacoustic Harp Therapy
Waterbury, Vermont
(802)244-7237


Web site: www.jubalharp.com


Rachel Clemente
teaches lever and pedal harp
Brattleboro, Vermont


Web site: www.rachelclementeharpist.com


Linda Schneck, MA, CM-Th
A Contemplative & Therapeutic Approach to the Study and Performance of the Lever Harp
Westmore, Vermont


Web site: www.eco-thanatology.com


Bill Tobin
15 Spring Street
St. Johnsbury, Vermont
(802) 751 - 7671


Web site: www.billtobinharp.com

---
VIRGINIA
---
Grace Bauson
Lever and pedal harp, beginning to advanced
Richmond, Fredericksburg, and Harrisonburg, Virginia


Web site: www.gracebauson.com


Ms. Hye-Yun Chung Bennett
Old Dominion University
Norfolk, Virginia
(757) 676-1048


Web site: www.harpnpiano.com


Elizabeth Blakeslee
3006 Woodlawn Ave.
Falls Church, Virginia
703-533-9132


Web site: elizabethblakesleeharp.com


Kirsten Carrell Osborne
Teaches children and adults, beginner through advanced. Online lessons through Skype.
Roanoke, Virginia
(540) 494-3732


David Crookston
Lever and Pedal harp, beginning through intermediate (Youth and Adults welcome)
12324 Oakwood Drive
Woodbridge , Virginia
703-269-8929


Web site: www.facebook.com/Crookston-Music-Studio-1788343621435929


Elizabeth Dechent
Lever & Pedal Harp, All ages, Beginner to Advanced
Richmond, Virginia
804-270-9662


Melissa Dunne
Leesburg, Virginia
202-281-9912


Melissa Tardiff Dvorak
7207 Idylwood Ct
Falls Church, Virginia
703.748.4990 (202.262.2613)


Web site: www.melissadvorak.com


Lynnelle Ediger-Korzaia
Private lessons for Lever & Pedal Harpist, beginner to advanced, all agesAlso provides summer and year-round ensemble opportunities through the: American Youth Harp Ensemble, Summer Harp Institutes, Chamber Music and Orchestral programs at the Academy of Music
4101 Grove Avenue
Richmond, Virginia
804-353-7001


Web site: http://www.americanharpensemble.com/


Susan W. Flinn
The Music Studio - Harp Instruction for all ages and levels
292 Garrisonville Road Suite 301
Stafford, Virginia
540.659.0506


Web site: www.TheMusicStudio.net


Jessica Frost-Ballas
Accepting Lever or Pedal: All ages and levels - Harrisonburg and Winchester
102 Hammer Court
Stephens City, Virginia
540-550-7955


Web site: www.jessicafrost.com


Diana Marie Gibbs
4013 Gibbs Street
Alexandria, Virginia
703-505-1425


Web site: www.the-harpist.com


Rachel Lee Hall
Roanoke, Virginia


Web site: www.rachelleehall.com


Dr. Anastasia Pike
Christopher Newport University
Newport News, Virginia
(703) 593-4584


Web site: www.annapike.com


Tula Ruggiero
Winchester, Virginia
(304) 258-9168


Virginia Schweninger
103 Crystal Lane
Faber (Central VA), Virginia
434) 361-1051


Colleen Potter Thorburn
Tazewell County VA and Mercer County WV, greater Roanoke region
225 Valleydale Street
Bluefield, Virginia
314-803-5845


Web site: www.colleenpotterthorburn.com


Monika Vasey-Rhodes
Arlington (DC metro area), Virginia


Adrienne Wager
Charlottesville, Virginia
(434) 971-7263

---
WASHINGTON
---
Dr. Mark Andersen
6450 NE 183rd Street
Kenmore, Washington
(425) 485-6743


Sophie Baird-Daniel
Seattle, Washington


Web site: www.sophiebdharp.com


Bianca Collings
Seattle area, Washington
(425) 413-9564


Web site: www.fromtheharp.com


Susi Hussong
Seattle, Washington
206-783-9493


Alishia Joubert
Student focused teacher using a variety of methods in order to achieve the best results. Also available to perform for weddings, funerals, and a variety of special events
Bellingham, Washington
360-778-2337


Web site: www.alishiaharp.com


Amy McCausland
Weddings, Events, and Private Instruction
Tacoma area, Washington


Serena Miller
lever harp teacher
Spokane/Nine Mile Falls, Washington
509-276-9041


Marinda Misra
Beginners Only
Seattle, Washington
831-818-7102


Laurie Riley
Runs the Center for Musical Enrichment and teaches private lessons and weekend harp retreats there
Port Townsend, Washington


Web site: www.laurieriley.com


Ruthann Ritchie
Available for weddings, parties, receptions, church services, pick-up orchestras, funerals, dinner parties, restaurants.
4105 N. 26th Street
Tacoma, Washington
253-302-5753, 812-204-5803


Marian Sussman
Seattle, Washington
206-290-8192


Harper Tasche
Small harp and cross-strung harp specialist
Capitol Hill, Seattle, Washington
206/329-4599


Web site: www.HarpCrossing.com


Earecka Tregenza
Beginning and advanced students welcome
Seattle and Spokane, Washington
(509)473-9060


Web site: harpviolin.com


Jane Valencia
Celtic harp, Wire-strung harp, Therapeutic harp, Harp & Storytelling, all ages, all levels; In person and Skype lessons
Vashon, Washington


Web site: www.foresthalls.org


Natalie Walsh
Tacoma, Washington
(253) 677-8661

---
WEST VIRGINIA
---
Rob Cooper
Celtic Harp
97 Botanical DR
Martinsburg, West Virginia
304-620-6772

Christine Mazza
612 Poplar Woods Dr.
Morgantown, West Virginia
304-598-2569

Tula Ruggiero
Berkeley Springs, West Virginia
(304) 258-9168

---
WISCONSIN
---
Jennifer DeRoche
Madison, Wisconsin
414 530-4218


Rebecca Royce
Milwaukee, Wisconsin
262-289-5479


Bethany Shuda
Eau Claire, Wisconsin
715 497-3245


Web site: www.midwestharp.com


Johanna Wienholts
3001 Hermina Street
Madison, Wisconsin
513-600-7151


Web site: www.johannawienholtsharp.com

---
WYOMING
CANADA
---
Andrew Chan
Toronto & Markham, Ontario, Canada
416 820 3862


Web site: www.harp.ca


Rosanna Chiu
Beginner and Intermediate level. Pedal and lever harp. Skype lessons available.
Vancouver, British Columbia,, Canada
(604) 961-8179


Web site: www.rosannachiu.com


Veronique Couturier
Montreal, Quebec, Canada
450 672 4277


Web site: www.harpiste.ca/eng/harpist


Cecile Denis
Regina, Saskatchewan, Canada
306-540-6428


Web site: www.ceciledenis.com


Michelle Gott
Ottawa, Ontario, Canada


Web site: www.michellegott.com


Tanah Haney
Peterborough, Ontario, Canada
(705) 748-3750


Web site: www.celticharper.com/teachharp.html


Maria Jacobsson
Available for lessons in her studio in Aurora and for in home lessons in Aurora, Newmarket and Oak Ridges
Aurora, Ontario, Canada
416 697 1080


Web site: MariaJacobsson.ca


Liane James
Ajax, Ontario,, Canada
416-567-7753


Web site: www.lianejames.com


Joanna Jordan
Toronto, Mississauga & Oakville, Ontario, Canada
(416) 967-4277


Web site: www.joannajordan.com


Kate Kunkel
All styles and levels on Lever Harp, Beginner and Intermediate Pedal Harp Performance and composition coaching
Studios Located in Markham, Ontario. Also available via SKYPE, Canada
(647) 963-1957


Web site: www.TheHarpLady.ca


Caroline Leonardelli
Ottawa, Ontario, Canada
613-296-4405


Web site: www.carolineleonardelli.com


Anita Leschied
Woodslee, Ontario, Canada
519 975-0260


Web site: www.harpon.net


Alyssa Michalsky
Hamilton, Ontario, Canada


Web site: www.divineharp.com


Leslie Shapiro
Guelph, Ontario, Canada
519 265 6940


Web site: guelphharp.webs.com


Elisa Thorn
Vancouver, British Columbia, Canada
778-232-9933


Web site: ElisaThorn.com


Julie Umbrico
Toronto, Canada
416-652-9610


Web site: www.julieumbrico.com


Elizabeth Volpe Bligh
Adjunct Professor of Harp at UBC School of Music in Vancouver, BC, Canada. Teaches intermediate to advanced students who wish to pursue a professional career as a harpist. Online lessons available
Vancouver, Canada


Web site: www.elizabethvolpebligh.com

---
INTERNATIONAL
---
Rayana do Val
Rio de Janeiro, Brasil, International
55 21 7257-0470; 55 21 8040-3193


Christine Edwards
Online skype/facetime lessons; Specialising - lever harp, pedal harp, Celtic/Irish, Popular Music
Scotland, UK, International


Web site: www.christineedwardsmusic.com


Hands on Harps
Online video course suitable for complete beginners anywhere in the world
Nailsworth, Gloucestershire, UK, International
07961512428


Web site: www.handsonharps.com


Cathie Harrop LRSM LTCL
26 Woodlands Cres Browns Bay
Auckland, New Zealand, International
0064 021 1168428


Web site: cathieharrop.com


Ann Haung
16 C, Block 3, Highland Park, 11 Lai Street, Kwai Chung, N.T.
Hong Kong, International
852-94543372


Corrina Hewat
Online Zoom lessons, specialising in lever harpComposition, arranging, technique, Scottish & contemporary Principal Scottish Harp Tutor @ Royal Conservatoire of Scotland, www.harpinscotland.com
Scotland, International


Web site: www.corrinahewat.com


Michelle Hsieh
Taichung
Taiwan, International
Tel: +886939554502


Yu-Hsin Huang
Singapore, International


Web site: www.harpbaby.com


Valeria Kurbatova
In Home lessons; Specialising - pedal harp, lever harp; Trained at the Royal College of Music.
London, UK, International


Web site: www.valeriakurbatova.com


Sebastien Lipman
Queensland Conservatorium, Griffith University
PO Box 3428, South Brisbane
Queensland, 4101, Australia, International


Web site: www.sebastien-lipman.com


Maria Rosa Navas-Perez
Seville Spain, International
00 34 955694040


Paulina Porazinska
Wien, Austria, International
+43 699 122 33 551


Aleksandra Prvulovic
Belgrade, Serbia, International
+381612744888


Web site: www.playharpwithaleksandra.rs


Katie Targett-Adams
Central, Hong Kong, International


Web site: www.kt-a.com


Gloria Vasconcellos
Asuncion, Paraguay, International


Erica Walker
Westmoor, Newcastle upon Tyne
England, International
011 44 7910 228 140 calling from US; 07910 228 140 calling from UK

---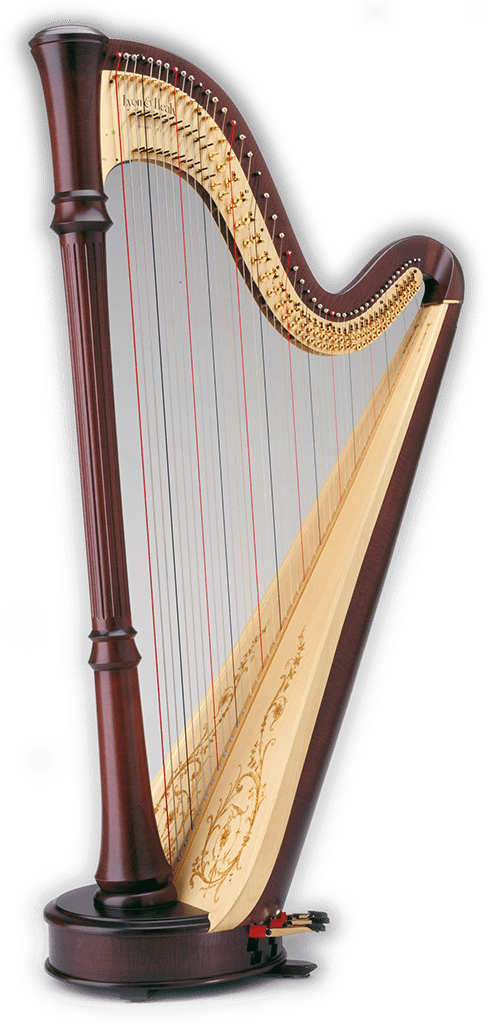 Adding To Cart...
Click or Tap to Close