Seasons Greetings! - The Harp Connection will be closed for the Holidays from Tuesday, December 24th through Wednesday, January 1st, re-opening on Thursday, January 2nd.
Edwards, Star, Easy Celtic Harp Solos
Evoke the traditional sounds of the Celtic lands with these arrangements of songs for solo Celtic harp. A valuable collection of more unusual tunes, many from the Isles. Manx, Welsh, Irish, Scottish, Cornish, Hebridean, and Bretton tunes and pieces by Turlough O'Carolan and Robert Burns. Keys up to two sharps, one flat. All the music could be played on a 32 string lever harp without transposing, some could be played as is on smaller harps. Notes at the end of the book give insights into the meanings of the texts of the songs, aiding interpretation and inviting you to experience the ambiance of the Celtic lands through their music. Lyrics for selected songs are given in the notes in English.
Contents:
Traditional Manx - Berrey Dhone, Mylecharaine, The Sea Invocation
Traditional Welsh - The Balckbird, The Castle of Neath, Lullaby: Suo-Gan, The Maid of Llanwellyn, Welsh Carol
Traditional Scottish - Bonnie Laddie, Highland Laddie, Cumberland Reel, My Love She's But a Lassie Yet, Scottish Refrom, Tam Glen, Weavers March
Traditional Irish - Carolan's Fancy (Planxty Safaigh), Gentle Madien, Minstrel Boy, Pet the Pipers, Planxty Charles Coote
Traditional Hebridean - The Harp of Dunvegan
Traditional Cornish - I Love My Love, The Marigold
Traditional Bretton - Padon Spezed, Quinze Marins, Martolod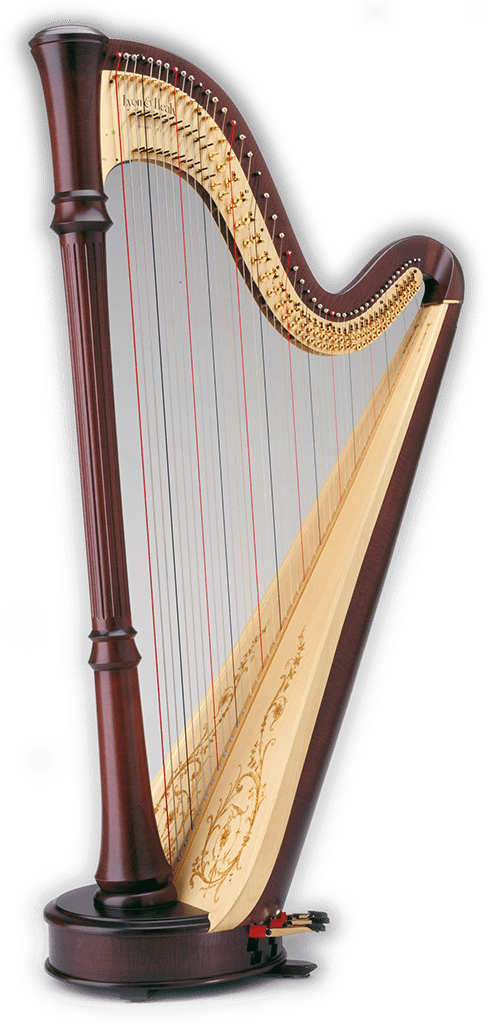 Adding To Cart...
Click or Tap to Close