Seasons Greetings! - The Harp Connection will be closed for the Holidays from Tuesday, December 24th through Wednesday, January 1st, re-opening on Thursday, January 2nd.
Classic Harp Cart
This classic 2-wheel cart is custom-made in the US from cabinet-grade hardwood. Two 10" diameter wheels feature ball bearings for an easy roll. Two Velcro straps hold your harp securely when it's windy or for going up stairs.
The carpeted tray is welded steel and measures 16.5" x 5". 1 year warranty.
This cart comes with a handy bag of tools for maintaining your cart so that the safety of your harp is always assured! The cart even comes equipped with a door stopper that Velcro's discretely to the frame of the cart for those times when you're harp moving alone and need to hold a door open!
Cart Measures:
- 44" High
- 22" Wide
- 19 Lbs.
Click here to see a detailed photo.
Note - Each cart is individually assembled and shipped for us by our craftsman; please allow 1-2 weeks for your cart to be shipped.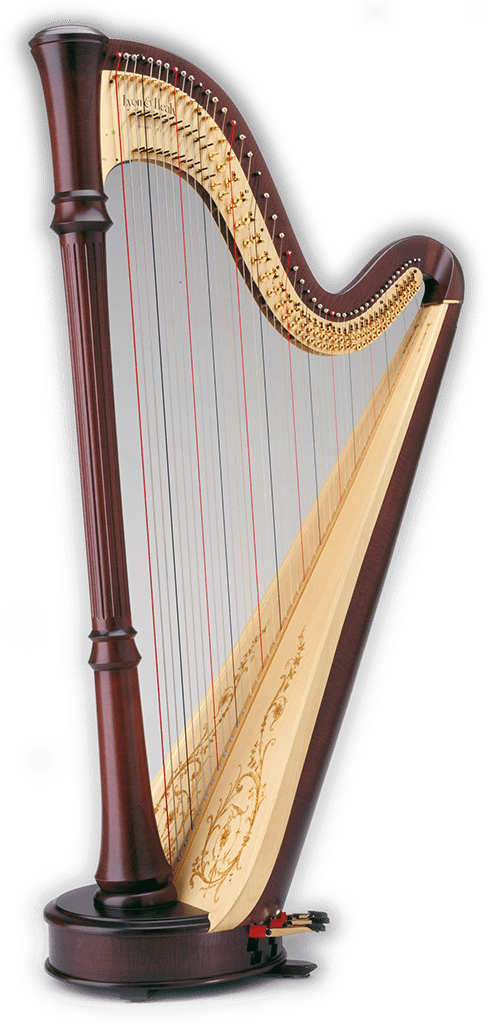 Adding To Cart...
Click or Tap to Close