Seasons Greetings! - The Harp Connection will be closed for the Holidays from Thursday, December 24th through Sunday, January 3rd, re-opening on Monday, January 4th.
Dusty, Duo-Tune - Concert
Tuning a harp typically requires an electronic tuner, a clip-on tuner pickup and a tuning wrench (as well as a certain amount of coordination!). Dusty Strings has now combined their harp tuning wrench with the Snark clip-on electronic tuner to make a single handy tuning device, the Dusty Duo-Tune. Now you can pluck a string with one completely free hand while the tuning wrench and electronic tuner are in your other hand picking up the vibrations through the tuning pin, displaying the note on the attached LCD screen, and allowing you to adjust the pin - all at once. No more juggling tuners, wires, clips and wrenches and wishing you had three hands!
Features:
- The same elegant and ergonomic hardwood handle as the Custom Wrench
- LCD display is readable in the dark
- Swivel joint allows you to turn on and adjust the angle of the display with your thumb while tuning
- Star-tipped wrench seats itself on the pin with less fussiness than a square-tipped wrench requires
- No need for a clip-on tuner pickup. The string's vibrations travel directly through the tuning pin to the Duo-Tune, which means that it picks up notes accurately up and down the whole range of the harp without interference from other room noises.
-Snark tuner has a nifty built-in visual metronome feature as well as pitch calibration and auto shut-off after two minutes
-Battery is included, as well as a spare (3-volt #CR 2032)
-Comes nicely gift-boxed
There are several models of the Dusty Duo-Tune to fit different sized tuning pins. The size of the tuning pin that each wrench fits is engraved on the handle:
-The Concert Duo-Tune fits pedal harps and lever harps made by Lyon and Healy, Salvi, Camac and Venus, as well as other harps made with this size pin, including Thormahlen. The square tuning pin tip diameter is 3/16" or .188" or 5mm.
-The Universal Duo-Tune is completely adjustable to fit any size harp tuning pin. It's perfect for someone who has multiple harps that require different size wrenches. Fits Aoyama, Triplett, Reese, and others. (Does not work well on zither-type harp pins such as are used on Stoney End lap harps and Harpsicles.) The range of adjustment is from .160" (4mm) to .220" (5.6mm).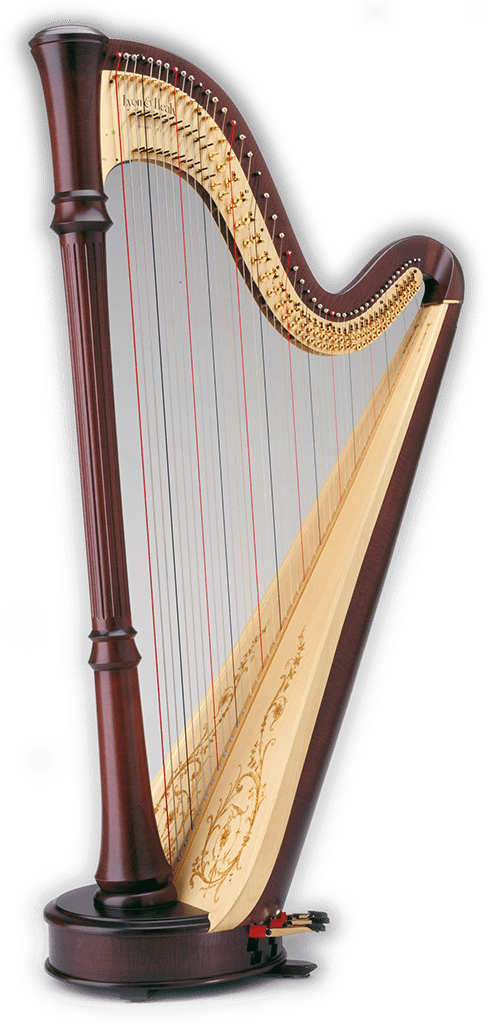 Adding To Cart...
Click or Tap to Close