Seasons Greetings! - The Harp Connection will be closed for the Holidays from Thursday, December 24th through Sunday, January 3rd, re-opening on Monday, January 4th.
Andres, Bernard, Un Bal a la Campagne: Suite de Danses Pour Harpe (12 Pieces)
A collection of 12 lively dances for the intermediate pedal harpist, composed by Bernard Andres. These lovely pieces are suitable as individual solo pieces or can be played as an entire suite.
24 pages
Contents
Promenade
Valse musette
Paso Doble
Promenade
Bossa nova
Madison
Tango
Java
Promenade
Slow
Country Dance
Promenade
There is a free notation guide available with explanations of symbols and terms used by harpist composer Bernard Andres.
Born in 1941 in Belfort France, near the Swiss and German, Bernard Andres studied at the Conservatoires of Besancon, Strasburg and Paris, where he won a first prize for harp. He was engaged as a soloist in the Orchestre Philarmonique de Radio-France, while pursuing a composing career as well. Bernard Andres is today a leading composer of music for the harp. He writes in a variety of styles for harpists of all skill levels, and has developed his own notation style and a number of special harp effects. Andres is also a noted teacher who has influenced an entire generation of French harpists. His books are well-known required repertoire for most harp students in France, and are great for recitals.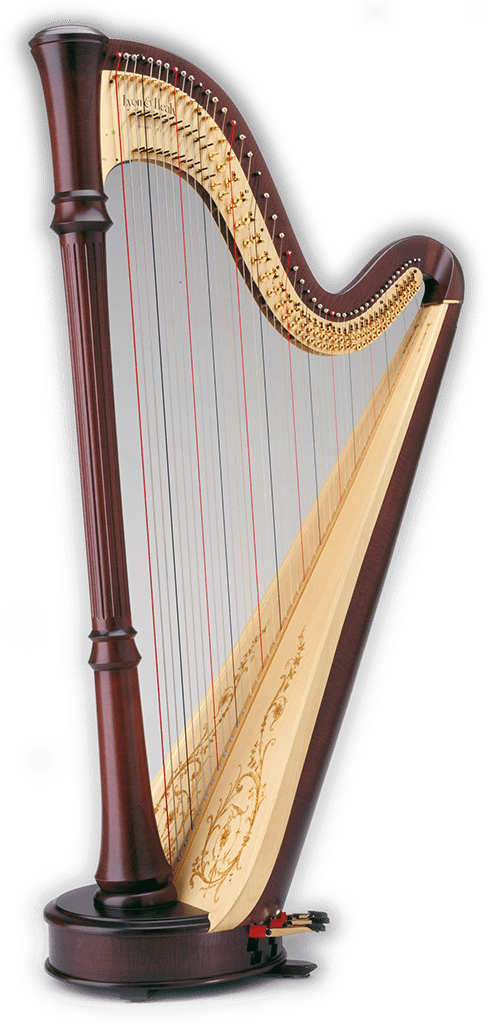 Adding To Cart...
Click or Tap to Close