Fickle, Robin Arioto, Wedding Wishes
This is an excellent resource for the wedding ceremony as well as many other occasions. In addition to tastefully arranged classic wedding standards, it contains many new pieces not previously transcribed for harp: cheerful Renaissance melodies, love songs from Italian opera and Early American wedding marches and trumpet tunes. It includes historical notes for each piece, composer biographies and helpful suggestions for selecting pieces for the wedding ceremony. Arrangements are for the intermediate to advanced level player. Lever and pedal harp markings are provided and some fingerings are notated. Most pieces are in the key of G; a few pieces are in C, D and F with a couple written in E-flat.
40 pieces, 110 pages, spiral bound.
Contents
Renaissance
Dowland, John (1563-1626)
Awake, Sweet Love, Thou Art Return'd
Come Again: Sweet Love Doth Now Invite
Come Away, Come Sweet Love
My Thoughts Are Winged With Hopes
Now, O Now, I Needs Must Part, (Frog Galliard)
Negri, Cesare (1535 – c. 1604)
White Flower
Baroque
Bach, Johann Sebastian (1685-1750)
Arioso, Lever Harp Version
Arioso, Pedal Harp Version
Jesu, Joy of Man's Desiring
Prelude No. I in C Major, Lever Harp Version
Prelude No. I in C Major, Pedal Harp Version
Sleepers, Wake
Clark, Jeremiah (c. 1674-1707)
Prince of Denmark's March, Trumpet Voluntary
Handel, George Frederick (1685-1759)
Air, from the Water Music
Let Me Cry, Lascia chi'io pianga, Aria, Opera Rinaldo
Wedding Hymn, Aria, Opera Ptolemy
Largo, Opera Xerxes
Green Meadows, Verdi prati, Aria, Opera Alcina
Kuhnau, Johann (1660-1722)
Aria
Mouret, Jean-Joseph (1682-1738)
Rondeau, Lever Harp Version
Rondeau, Pedal Harp Version
Pachelbel, Johann (1653-1706)
The Canon in D Major
Sarabande
Vivaldi, Antonio (1678-1741)
Largo from Winter
European Classical & 18th Century American
William Duncombe (1690-1769)
Sonatina in C Major
Fanfare Minuet
Dussek, Jan (1760-1812)
Minuet in G Major with Variation
Gluck, Christoph Willibald (1714-1787)
Dance of the Blessed Spirits
Opera Orpheus and Euridice
Pelissier, Victor (c. 1755-1820)
Hornpipe
Nuptial Procession
Reinagle, Alexander (1756-1809)
Madison's March
Steer Her Up and Had Her Gawn
Taylor, Raynor (1747-1825)
Pennsylvania March
19th to Early 20th Century
Holst, Gustav (1874-1934)
I Vow To Thee My Country, Thaxed, The Planets
Puccini, Giacomo (1858-1924)
O My Dear Daddy, O mio babbino caro, Aria, Opera Gianni Schicchi
Sibelius, Jean (1865-1957)
Be Still My Soul (Finlandia Hymn)
Wagner, Richard (1813-1883)
Bridal Chorus, Opera Lohengrin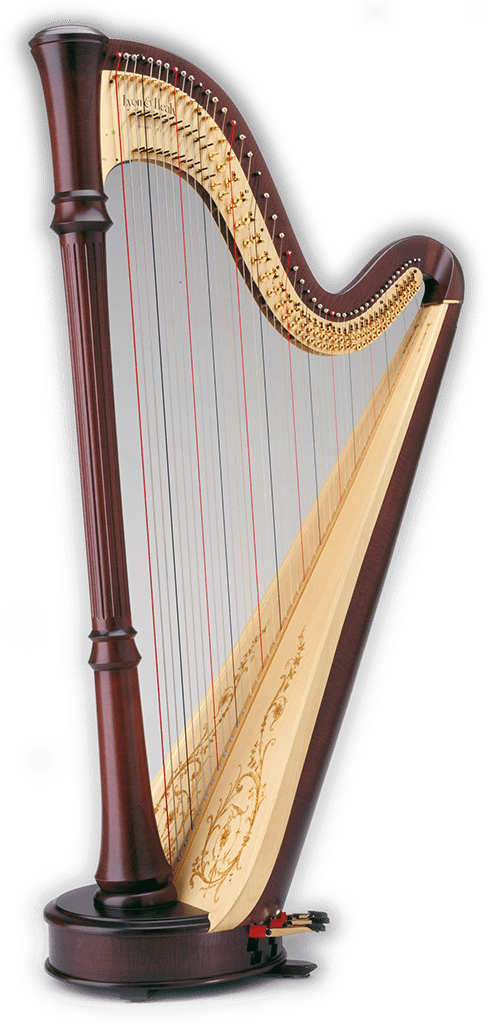 Adding To Cart...
Click or Tap to Close