Visiting Our Store
Please note that harp showings are by appointment only! This lets us set up the showroom for your areas of interest (Classic Lever Harps, Pedal Harps, Celtic Harps, etc.) and gives us a chance to tune the instruments for you. Our hardwood floor provides a superb performance space, but can only accommodate one harpist at a time.
Street Address
The Harp Connection, Inc.
1000 Haverhill Street, Suite B
Rowley, MA 01969
USA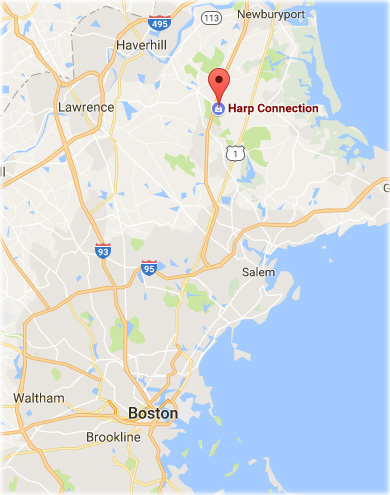 The Harp Connection is conveniently located right off I-95 in Rowley, Massachusetts. Rowley is about halfway between Boston, Massachusetts and Portsmouth, New Hampshire.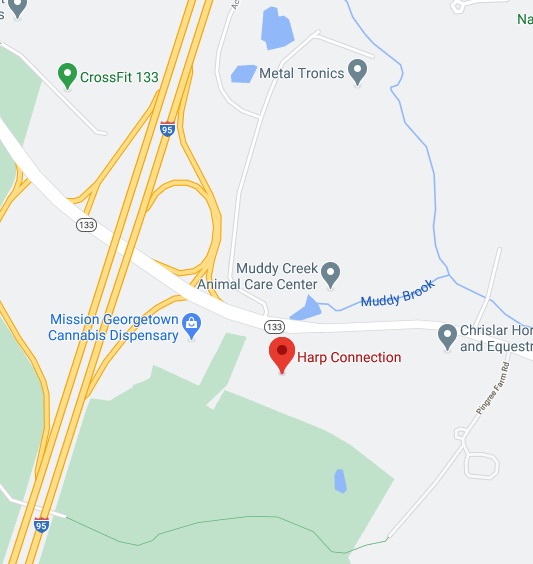 Our store is literally right at the exit from I-95, heading East towards Rowley on Route 133. Look for ABZ Storage on the right just when you get off I-95; our office is on the ground floor to the right.