Welcome to The Harp Connection!
You've heard we are moving? Same friendly staff! Same beautiful harps! Our new location at 1000 Haverhill Street in Rowley, Massachusetts will be open on August 28th. Halfway between Boston and Portsmouth, N.H., our office is just off I-95 and provides easy access for all our New England customers. Remember our showroom hours are by appointment only, so please contact us if you are planning a visit.
The Harp Connection is a regional harp center located in Rowley, Massachusetts. Here on our website you will find a wonderful selection of harps for sale, plus an online store filled with harp strings, harp sheet music, and other harp accessories. Thank you for visiting!
Clearance Sale on CDs - We love our new location, but we just will not have room for a big CD collection any more. Remember the 8-track tape? it's time to reduce our stock of these digital gems; now through August 31 - all CDs just $3.00 each! Browse our selection in our Online Store!
Concert-Grand and Semi-Grand Harps
Concert-Grand and Semi-Grand/Petite pedal harps by Lyon & Healy and Salvi are available in our showroom.
Pedal Harps from $11,500*

We stock a good selection of Lyon & Healy and Salvi pedal harps at our Rowley location. We can also work with the factory to get you the exact pedal harp you want. Check out our current
pedal harp inventory
.
---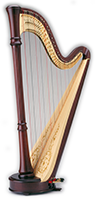 Classic Lever Harps and Student Pedal Harps
Classic Lever Harps and Student Pedal Harps by Lyon & Healy and Salvi
A Lyon & Healy lever harp is a perfect choice for someone who may go on to pedal harp some day. We rent nationwide.
Classic Lever Harps from $1,700*

The Lyon & Healy
Ogden
,
Troubadour
and
Prelude
are the most popular student harps sold in America. Need a teacher? Check out our
Teacher Directory
. Your teacher can help you pick the right model for yourself or your child.
---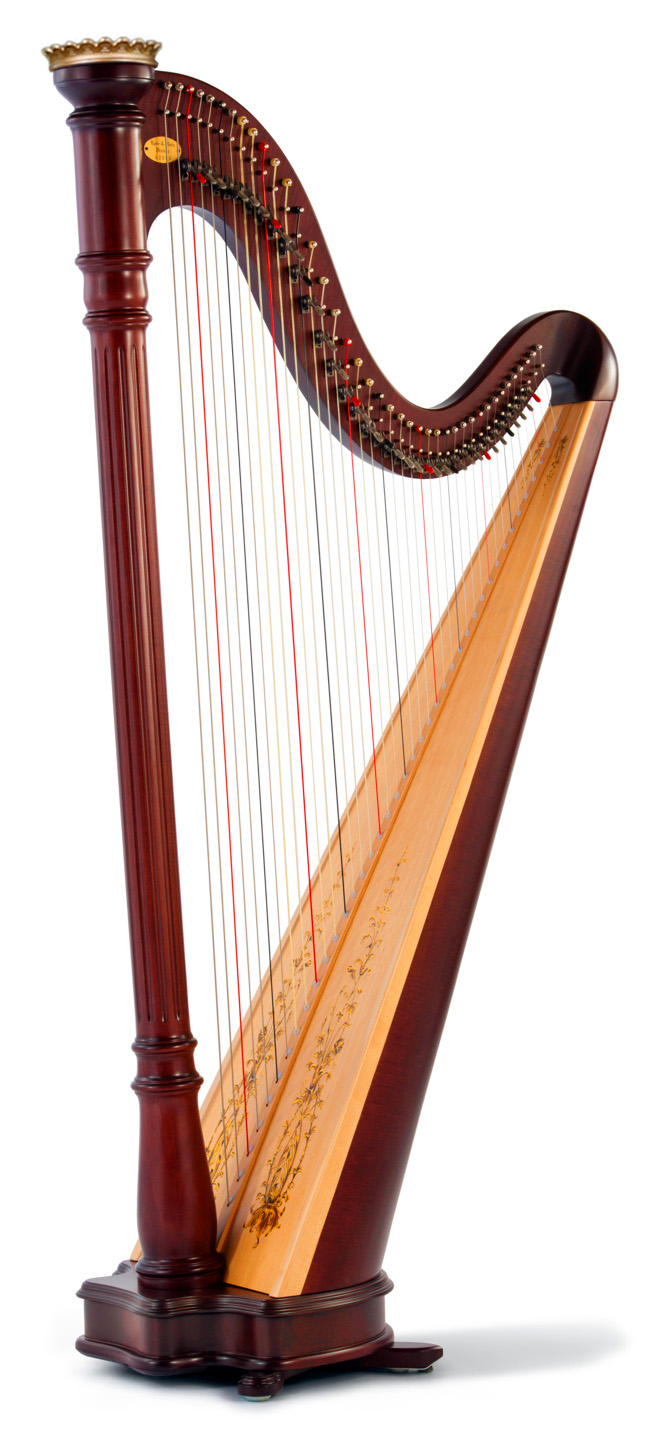 Celtic Harps by Dusty Strings
We bring you the best Celtic harps available anywhere, and most are available in our rent-to-own program..
Celtic Lever Harps from $1,244*

Celtic Lever Harps feature a lighter string tension and descend from the Irish harp tradition. You won't find a better selection of Celtic Harps than right here in Rowley, Massachusetts.
---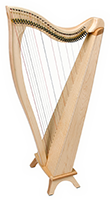 Larp Harps and Travel Harps
Small Harps and Travel Harps by Harps of Lorien
Harps Of Lorien provides hand-crafted hardwood instruments from their workshop in Questa, New Mexico.
Small Harps from $1,335*

Our 22-string Sasha harp is great for travel and vacation, while the larger 26-string Raphael harp is specifically designed for therapeutic settings.
---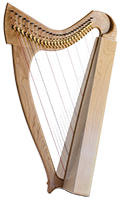 Business Hours: Our business hours vary during the week; please call us for more information.
Harp Showings are by appointment only.

Please call ahead to reserve time in our Harp Showroom or to schedule a Virtual Harp Showing.
Rental paperwork is required for approval before the scheduling of your harp showing.