Seasons Greetings! - The Harp Connection will be closed for the Holidays from Thursday, December 24th through Sunday, January 3rd, re-opening on Monday, January 4th.
arr. Meinir Heulyn, Famous Music for the Harp Volume 6: Popular Melodies from Around the World
At long last, the book we have been looking forward to releasing for many years! Like all Meinir Heulyn's Famous Music for the Harp books this is yet again another useful and enjoyable best-seller. Have a look and have fun!
Includes music from Wales, France, Scotland, Ireland, England, Eastern Europe, USA, Spain, Korea, New Zealand, Austria, Japan, Italy, Russia, Denmark, Netherland, Australia, and Germany.
For the intermediate-advanced pedal harpist.
Contents
All Through the Night (Ar Hyd y Nos) - Wales
Alouette (Skylark) - France
An Austrian Went Yodelling - Austria
The Blue Bells of Scotland - Scotland
Cockles and Mussels - Ireland
English Country Garden - England
Hava Nagila (Let us Rejoice) - Eastern European
Home on the Range - USA
Juanita - Spain
A Korean Folk Song - Korea
Kumbayah - Africa/US
Loch Lomond - Scotland
Maori Farewell Song - New Zealand
March of the Men of Harlech - Wales
Oh, My Dear Augustine - Austria
Sakura Sakura - Japan
Santa Lucia - Italy
Shalom Chaveyrim (Go Now in Peace) - Hebrew
Song of the Volga Boatmen - Russia
Sur le Pont d'Avignon (On the Bridge at Avignon) - France
Swing Low, Sweet Chariot - USA
Three Danish Folksongs - Denmark
Tulips from Amsterdam - Netherlands
Waltzing Matilda - Australia
You, You Are in My Heart (Du, du liegst mir im Herzen) - Germany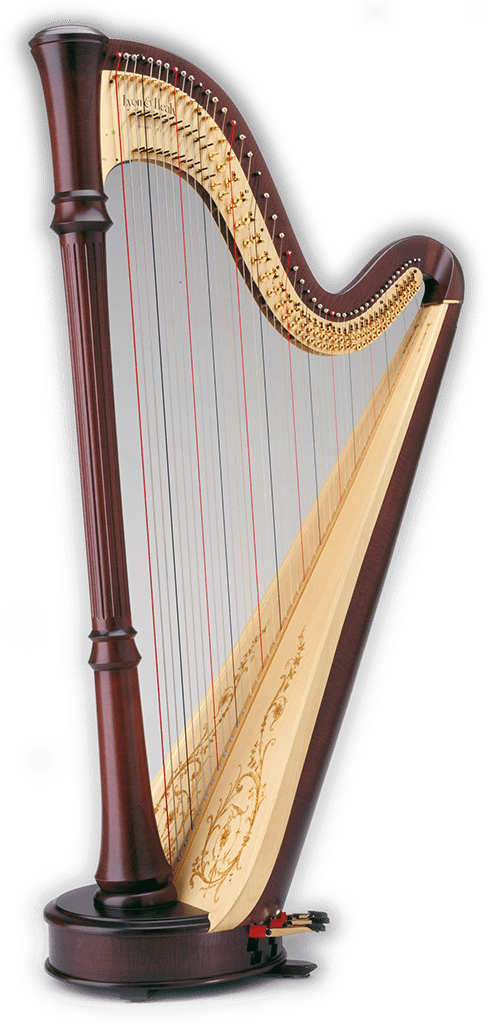 Adding To Cart...
Click or Tap to Close