Seasons Greetings! - The Harp Connection will be closed for the Holidays from Thursday, December 24th through Sunday, January 3rd, re-opening on Monday, January 4th.
Bruner, Pamela, V2 Play the Harp Beautifully! Level 2
This well written and wonderfully illustrated book is designed as an easy-to-follow, step-by-step guide to playing the harp for those who have completed Play the Harp - Beautifully! Level 1, or have some familiarity with playing the harp already. By the end of this book, you will have the skills to play most of the advanced beginner or intermediate harp music available.
This book instructs you on how to use your fingers gracefully to produce the best tone and to phrase nicely. It includes: Harp Basics, Intervals, Cross-overs & Cross-unders, Left Hand Patterns, Glissandos, Fingering & Brackets, Rolled Chords, 4-Note chords, harmonics, Lever Flips, Grace Notes, My Repertoire List, Appendix, Sharping Levers, Practicing Tips, Tuning Your Harp, Changing a String, Chapter Skills Checklists. This is a wonderful book for teachers to use for instruction (makes the teacher's job easier!), or for the aspiring harpist/harper in an isolated area far from a teacher.

Click here to see Play the Harp Beautifully Level 1
Click here to see Play the Harp Beautifully Level 3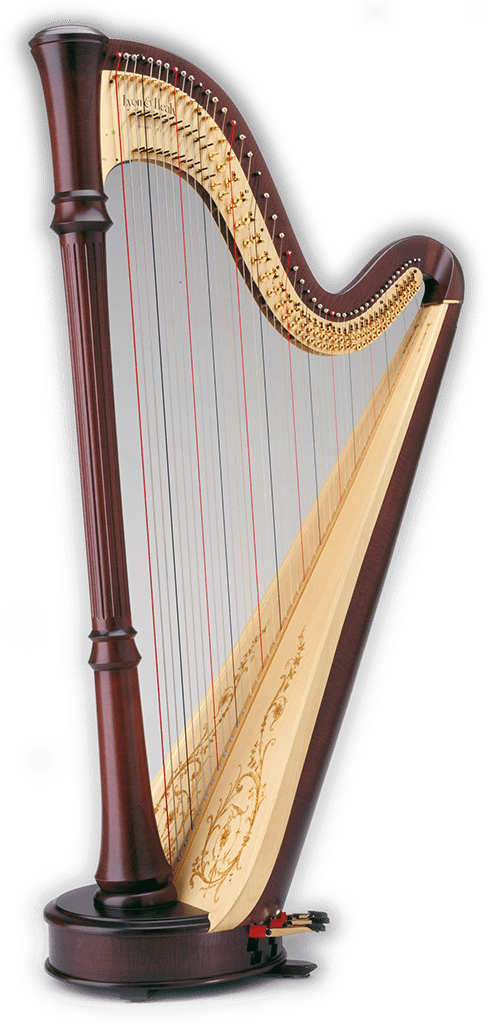 Adding To Cart...
Click or Tap to Close